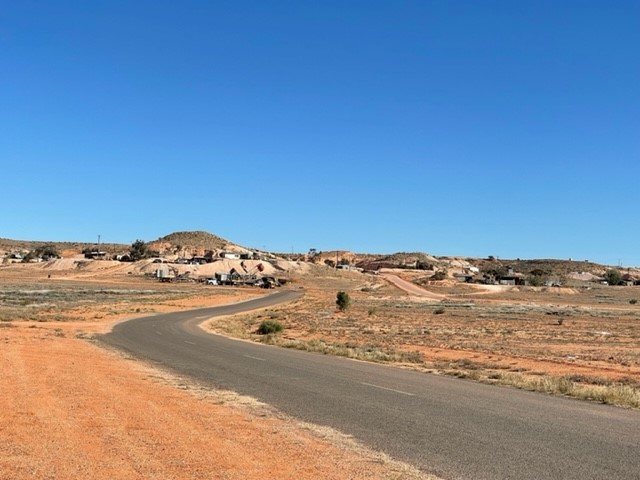 One of ARRB's longest-running projects has reached another milestone, marking 11 years of ongoing testing of Polymer Modified Binder (PMB) sprayed seal road surfacings, in a project commissioned and funded by Austroads with great foresight over a decade ago.
The main purpose of the project was to conduct site inspections and binder ageing performance studies associated with the Austroads Coober Pedy PMB trial site on the Stuart Highway in South Australia, at a critical time in its service life of the sprayed seals.
Core samples from the trial sections have been collected for over a decade, from which binder is extracted and characterised using state-of-the art testing devices at the ARRB National Transport Research Centre laboratory.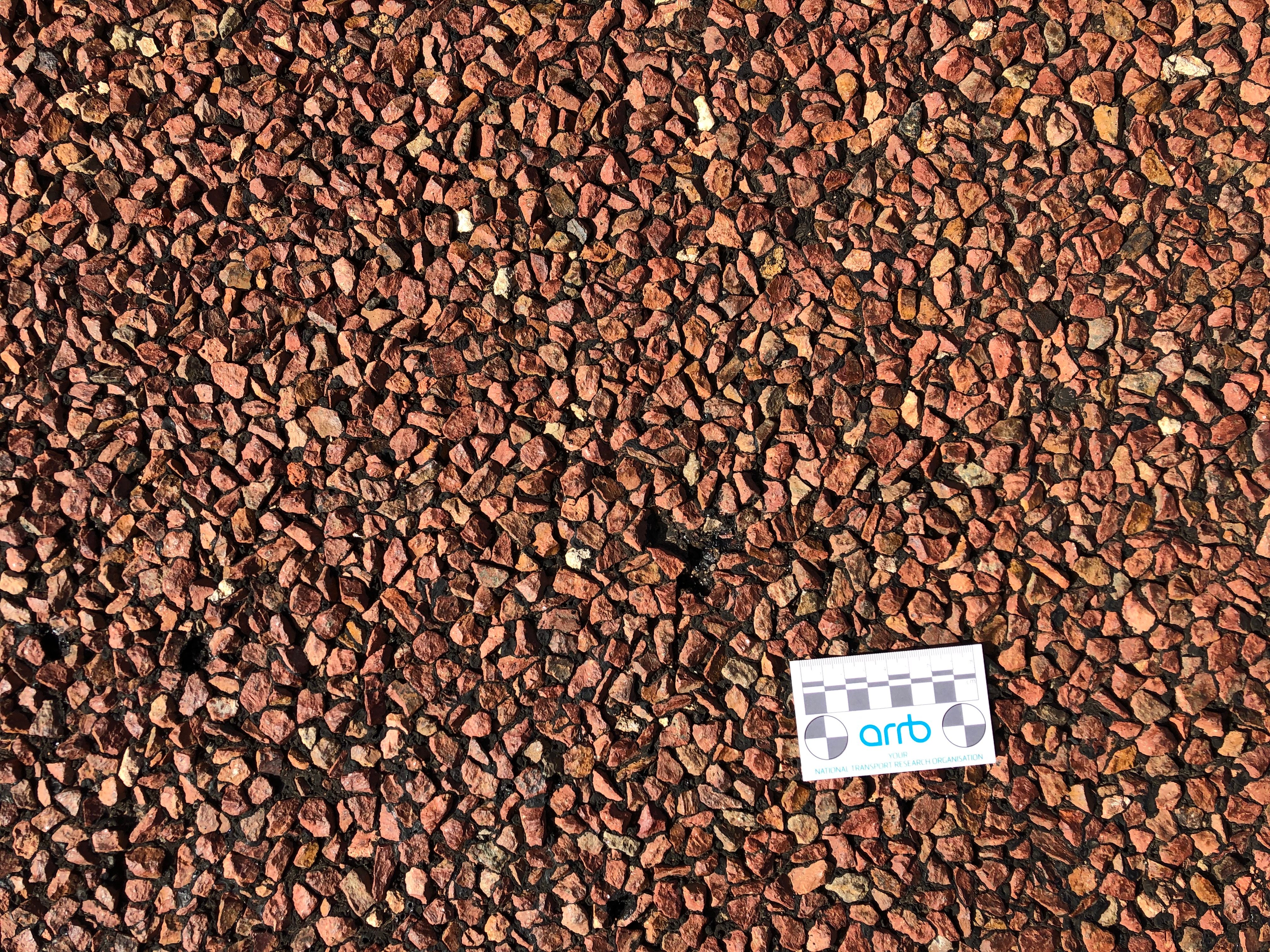 Senior Technology Leader, Safer Smarter Infrastructure, Steve Patrick, and National Discipline Leader, Sustainability and Materials Performance, Dr Robert Urquhart have been involved in the project since its inception, with Steve being at every site inspection and the placement of the bitumen seals on day one.
Mr Patrick said of the trials "The Coober Pedy trial site has provided a unique opportunity to test and monitor the long-term performance of sprayed seals in a real-world environment. The majority of surfaced roads in Australia are sprayed seals, so this project that enhances our understanding of the elements that make them work is of great value to the wider community".
Mr Patrick and Dr Urquhart recently visited the Coober Pedy PMB trial site together with Austroads and industry representatives for the latest measurement of the performance of the bitumen seals, that ranged from straight run Class 170 to highly polymer modified bitumen.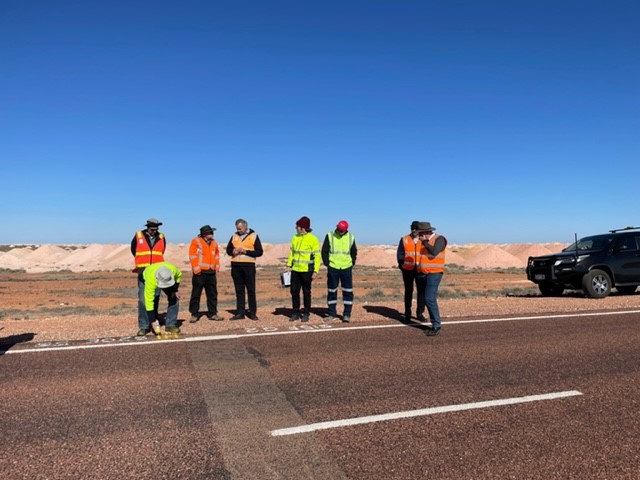 The trial site includes the full range of Austroads sealing grade PMBs (ATS 3110) and is now at a critical point where the binders have reached an age at which differences in performance are expected to be evident.
The trials were designed to gain an in depth understanding of the performance of different bitumen seals under the same climatic and traffic loading conditions over the duration of the pavement surface's life. The project outcomes will be written up into a detailed report for Austroads that will share new insights into how these seals have performed, and how the next generation of PMB specifications should be developed.
The project builds on over a decade of work by ARRB on establishing and monitoring these trials and will be a cornerstone in validating the current Austroads guidance on the selection and performance of the various classifications of PMBs.
It will significantly contribute to future projects which investigate performance-related tests to evaluate and predict the cracking performance of aged binders in sprayed seals and will assist with the selection of binders for sprayed seal treatments by asset managers to ensure that appropriate binders are selected for various in-service applications.
To find out more, contact Steve Patrick via email.