Infrastructure Measurement
"If you don't measure it, you can't manage it"
Understanding the condition of your road network is vital to being able to manage it effectively.
ARRB offers a full suite of data collection and analysis services. We have the largest fleet of survey vehicles and expert staff in the Australia and New Zealand region. ARRB is well equipped to service everything from local road surveys to large-scale State and Federal network surveys. ARRB also specialises in ride quality testing, pavement strength testing, asset condition assessment and road construction quality testing. ARRB can perform the testing and has Australia's foremost expertise to perform analysis and provide powerful insights and solutions for smart, informed spending decisions.
ARRB works with Councils, road agencies, all levels of government, and engineering contractors and consultants on cost-effective and efficient road network management. Through our trusted data and insights, we provide the highest professional advice for the on-time management of road, rail, aviation, maritime and defence transport assets.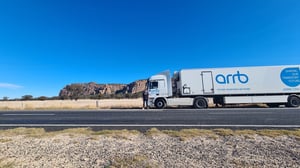 Road Network Condition
ARRB collects the highest quality ISO 9001:2015 accredited pavement and road surface condition data available across Australia and New Zealand. This is made possible through our extensive fleet of specialised Network Survey Vehicles (NSV), Intelligent Pavement Assessment Vehicles (iPAVe), Intelligent Safe Surface Assessment Vehicle (iSSAVe), Ride Quality Testing vehicles (RQT), Falling Weight Deflection (FWD/HWD) units and Unsealed Road Vehicles (URV).
Using this industry leading fleet ARRB can assess all aspects of functional and structural condition, including:
Roughness
Rutting
Texture
Cracking
Surface Defects
Strength
Skid Resistance
Kerb and Gutter
In addition to road condition assessment, collected data can be used for purposes outside of asset management decision making, such as NetRisk 2 road safety assessments.
Dilapidation Studies
An ARRB dilapidation study will identify any changes to road condition characteristics between two (or more) snapshots in time. Most often the study will focus on the surface and pavement condition but can also include other inventory items such as signs, linemarking and video records.
Dilapidation studies are a vital component of any construction project that may impact the condition of roads associated with the movement of construction related vehicles. Examples of projects requiring dilapidation studies are major road upgrade developments, changes to proposed heavy vehicle routing associated with quarries or other regular heavy vehicle users, local roads used for windfarm developments that wouldn't normally experience heavy vehicle traffic, or roads used for or in the vicinity of tunnel development.
A high quality condition survey and report from ARRB is vital for both road user and road steward, to determine the deterioration impact of associated construction traffic. Accurate, independent data is the only way determine any repair necessary post construction project and apportion cost.
ARRB's industry leading fleet and expertise is ready to deliver the highest quality outcomes needed.
Road Construction Quality and Compliance Testing
ARRB has expert staff with a wealth of experience in delivering timely and accurate quality and compliance testing of new road construction.
Construction contract deliverables often require minimum standards of roughness, expressed as International Roughness Index (IRI). ARRB has a fleet of fully calibrated and compliant Ride Quality Test vehicles (RQT) with the sole purpose of roughness testing for compliance to construction contract benchmarks.
ARRB has over 25 years' experience measuring ride quality overseen by recognised industry experts. We can provide certificates of results to test methods and in formats required by all road authorities.
Retroreflectivity Testing
Clearer line markings mean safer roads.
Line markings are an essential part of our road safety tool kit and need to be visible at all hours of the day to improve the safety of all road users.
Their condition can significantly impact the ability of drivers and vehicles fitted with lane keeping systems to clearly identify their lane position. And the looming arrival of driverless vehicles will make line markings even more crucial.
In just two to three years, typical line marking night-time visibility (or retro-reflectivity) can reduce to below the required performance levels - even quicker if the road has high traffic volumes and a high percentage of heavy vehicles.
ARRB's iLINE can help. It's the accurate, cost-efficient, and safe way of managing your line markings.
iLINE is a state-of-the-art vehicle operated by ARRB's experts that allows for the quick and inexpensive collection of high volumes of line marking conditions on your road network - at normal road speed, with no road closures.
iLINE allows road managers to collect line marking condition data across their network, quickly identifying roads or sections of roads that are below standard and need to be re-marked.
Clients say it provides a significant benefit-cost ratio, especially when used in conjunction with ARRB's survey vehicles that collect roughness, rutting, cracking and texture data.
Pavement Strength Testing
ARRB are world leaders in the assessment of pavement strength on a network and project level.
Our Intelligent Pavement Assessment Vehicles (iPAVE) will change the way your local government authority or road agency manages its road assets.
The iPAVE provides pavement strength testing in a single pass along a road – providing an accurate, cost-effective way of measuring the quality of a road surface and its sub-surface.
Doppler lasers on the iPAVE pick up deflection as the vehicle moves along any road.
It collects all other data recorded by our Network Survey Vehicles, including video imagery from several mounted cameras, monitoring the response of a pavement when placed under load, providing a real 'one stop shop' for road condition.
Data provided includes continuous pavement deflection profiles, from which bearing capacity indices can be derived and pavement fatigue estimated.
The high accuracy and resolution of the iPAVE enables engineers to pin-point areas where the pavement may be subject to failure, allowing local government and road agencies the opportunity to decide where best to spend their valuable maintenance dollars.
ARRB has three iPAVE vehicles, which are available to local government and road agencies. You can find out more about our newest iPAVE, with ground penetrating radar, in the video below.
Key Benefits:
Collects pavement condition and structural parameters in one pass
Ability to operate at traffic speed
Increased operator and road user safety
More data measurements than traditional methods (i.e. FWD)
More cost efficient as no traffic control is required
More flexibility in survey planning and network coverage
In addition to our iPAVe's ARRB also operates a fleet of Heavy and Falling Weight Deflectometers (FWD/HWD).
Suitable for highways, local roads, railways, and airport runways, FWD/HWD testing allows for more accurate and rapid measurement of pavement deflection under loads than traditional methods. The data can assist in applications such as pavement overlay design, pavement condition surveys and in the development and operation of a Pavement Management System (PMS).
Skid Resistance Testing
One of the most critical parameters for road agencies and road network managers to monitor is skid resistance.
With the safety of road users in mind, ARRB built the Intelligent Safe Surface Assessment Vehicle (iSSAVE) - the first machine to produce a complete picture of the safety of a road network. Not only does the iSSAVE measure friction using established sideways force measurement technique, it also provides for a more complete picture of a network's safeness with additional safety related parameters, such as texture, road geometry and rut depth.
In addition to the iSSAVE, ARRB also operates a trailer based friction tester. Particularly focussed on airport friction testing, it is also suitable for project level and small network type projects where a smaller unit than the iSSAVE is more suitable.
Want to know more? Contact us now: