ARRB has released what it believes is a game-changer for road safety, primarily aimed at road agencies and Councils.
NetRisk2 is a next-generation road safety tool for road managers, asset owners, road agencies and Councils that will change the way we identify and prioritise the treatment of high-risk roads.
It is designed to make an impact in supporting road managers to achieve Vision Zero by reducing road fatalities and serious injuries with a targeted, cost-effective and data-driven approach.
ARRB chief executive officer Michael Caltabiano says road agencies, road managers and especially local government – which controls 75% of Australia's roads - will benefit from using NetRisk2.
"It is time to embrace this step change in the assessment of road safety and develop pragmatic and engineeringly sound outcomes," Mr Caltabiano said.
"We know that local governments are often time and resource-poor.
"Using NetRisk2 allows Councils to embed a virtual road safety expert within their local government authority, at significantly less cost to the Council than employing extra resources.
"ARRB can collect the data, assess the data, and give Councils the answer on how they can deliver safer roads and save lives."
NetRisk2 is a web-based tool that combines the two leading road risk assessments – the AusRAP Star Ratings system and the Australian National Risk Assessment Model (ANRAM) - into a single interface.
It allows road managers the opportunity to test out the impact that road improvements and changes - like changing a speed limit, road widening, wide centre line markings, or clearing the roadside of obstructions will have on road safety before work begins.
The press of a button can show road managers what effect these changes will have on improving a road's safety. They can then prioritise the work which is shown to deliver the most community benefit.
"NetRisk2 helps you understand where the risk is, what drives the risk, and test scenarios before investing," ARRB's Infrastructure Safety Management leader Emily McLean said.
"You can then download the results, using them for business cases and funding applications.
"NetRisk2 really supports the delivery of safer infrastructure to save lives and reduce serious injuries on our roads."
NetRisk2 has been developed over several years of research and development by ARRB as a practical, effective method to help Australia achieve its Vision Zero aim in line with the National Road Safety Strategy.
The National Road Safety Strategy aims to reduce the annual number of road fatalities by at least 50 per cent and serious injuries by at least 30 per cent by 2030, and pledges zero deaths and serious injuries on Australian roads by 2050.
More than 1,200 people die annually and another 40,000 are seriously injured on our roads each year – and ARRB believes NetRisk2 can be a useful tool in the arsenal to reduce the carnage on Australia's roads.
NetRisk2 was officially launched in May 2022, and was demonstrated to road managers at separate events around Australia.
ARRB is offering to demonstrate NetRisk2 to all those interested in using a targeted, cost-effective, data-driven approach to deliver safer road infrastructure to their communities.
Find out more about NetRisk2 and register your interest for a demonstration here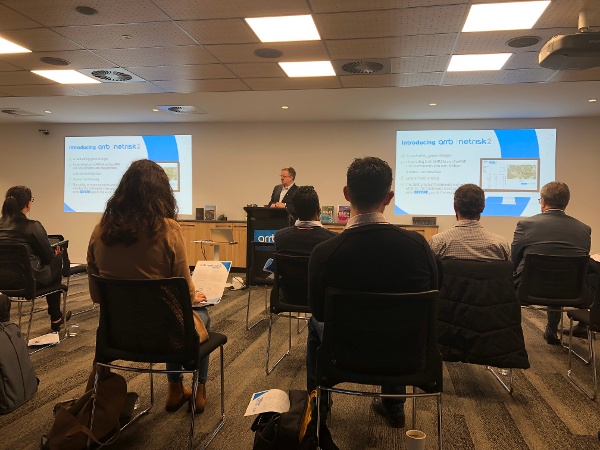 ARRB's Dr Michael Moffatt launches NetRisk2 at the National Transport Research Centre in Port Melbourne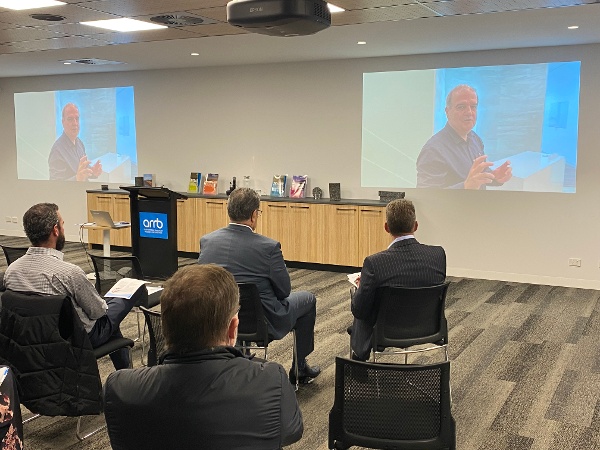 ARRB chief executive officer Michael Caltabiano is beamed in live for the Melbourne launch of NetRisk2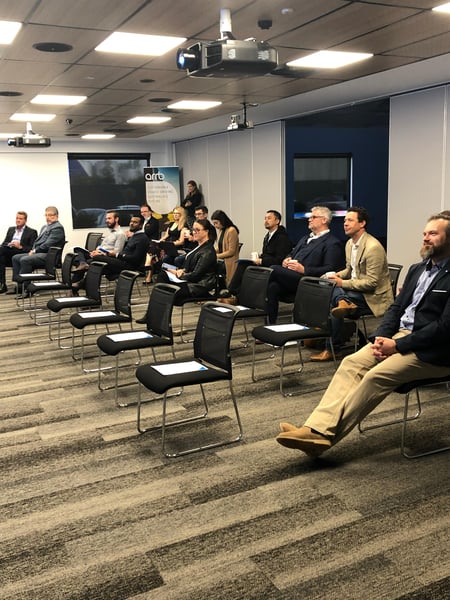 Attendees at the Melbourne launch of ARRB's NetRisk2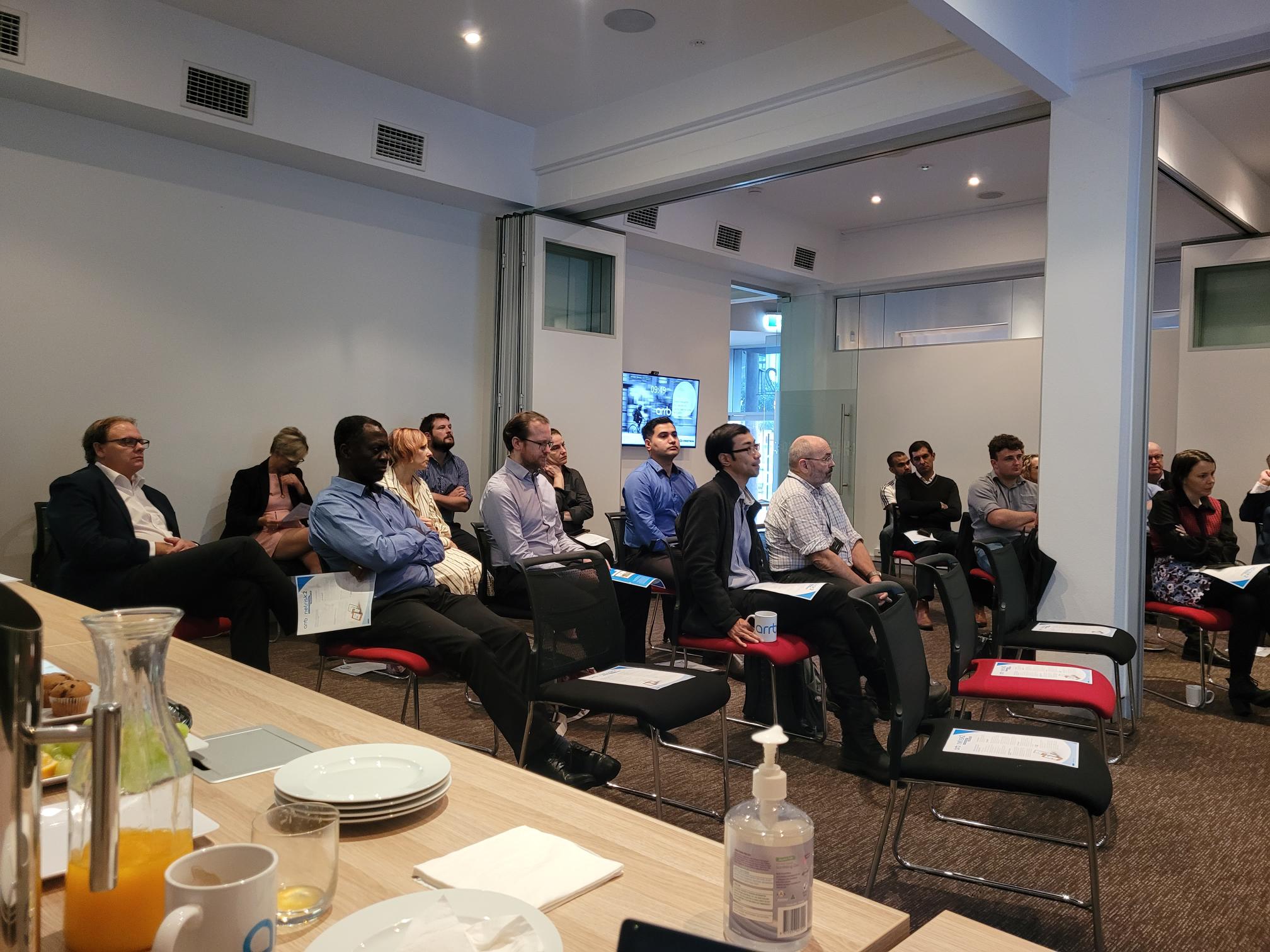 Attendees at the Brisbane launch of NetRisk2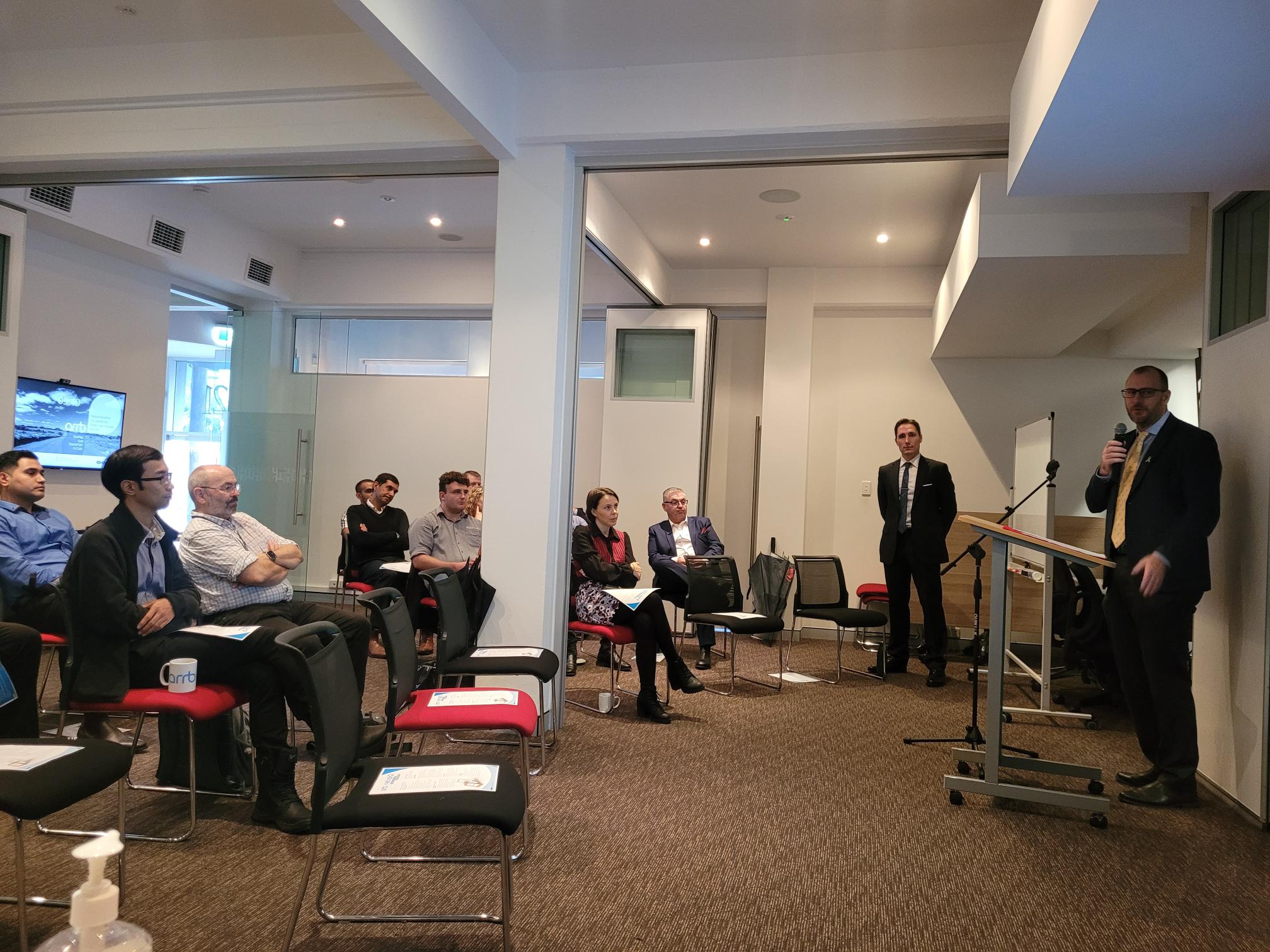 ARRB's road safety specialist David Milling (with microphone) and State leader Matthew Bereni at the Brisbane launch of NetRisk2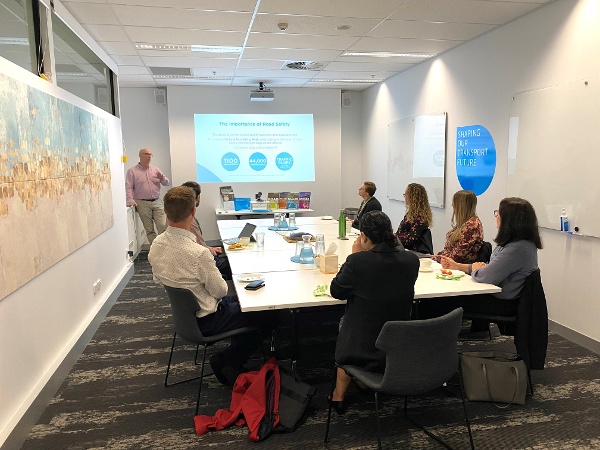 The ARRB team in Perth introduces NetRisk2 to interested transport professionals.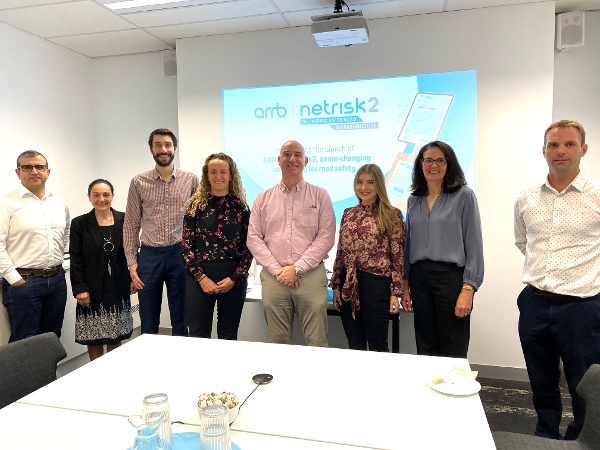 The Perth launch of NetRisk2 at ARRB's Subiaco office.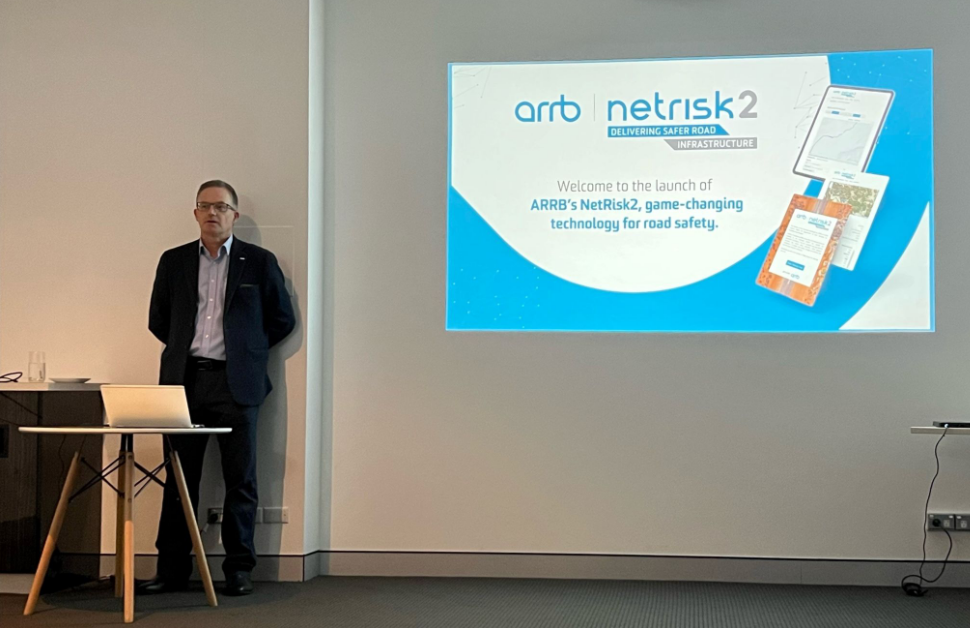 ARRB's National Road Safety Lead David McTiernan launches NetRisk2 at an event in Sydney