ARRB and its staff have been honoured at the 2021 AustStab Awards of Excellence.
An ARRB research team including Dr James Grenfell, Dr Geoff Jameson, Phil Hunt (Road Engineering Services - consultant), Dr Didier Bodin, Danielle Garton, Jun Yan Lu, and Dr Michael Moffatt, along with ARRB laboratory support, was awarded the winner for ARRB's work on National Design Procedures for Lightly Bound Cemented Material in Flexible Pavements.
Dr Negin Zhalehjoo, who is part of the Safer Smarter Infrastructure team, was highly commended for her work on Characterisation of the Fatigue Performance of Foamed Bitumen Stabilised Materials.
The AustStab Awards of Excellence celebrate leading practice and innovation in pavement recycling and stabilisation as well as the emergence of new talent in the industry and are keenly anticipated each year.
The winners were announced in an online Awards Presentation event held on October 20.
Funded by Austroads, the purpose of the ARRB research team's five-year project was to improve understanding of the mechanisms of crack formation associated with Lightly Bound Cemented (LBC) materials and develop Austroads guidance in terms of the pavement design. To read the full research report, click here. To view the video based on the project, click here.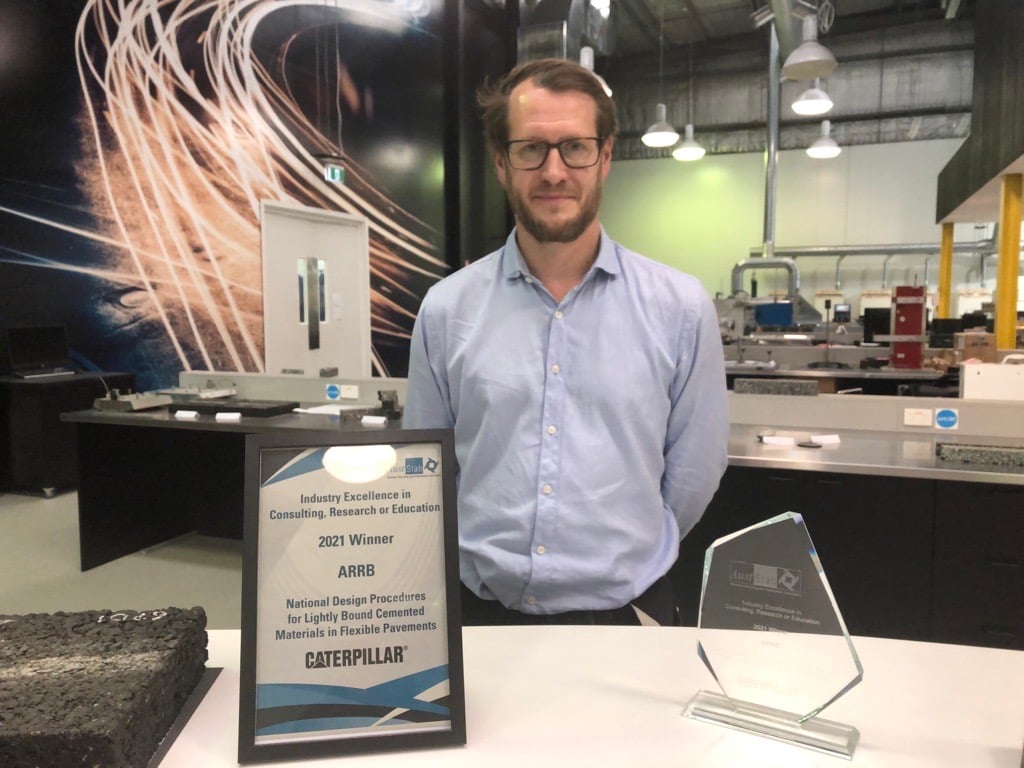 Also funded by Austroads, the project Dr Zhalehjoo was highly commended for focused on the evaluation of fatigue properties of foamed bitumen stabilised (FBS) materials using laboratory four-point bending tests. Working with a team including Dr Didier Bodin, Dr Geoff Jameson, and Dr Michael Moffatt, along with ARRB laboratory support, the main objective of the four-year research project was to develop a new laboratory fatigue relationship to predict the performance of FBS materials. To find out more about the project, click here to watch the video.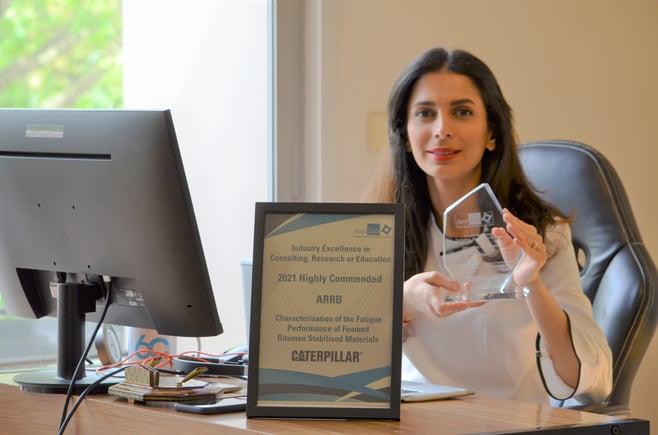 Congratulations to the ARRB research team, Dr Zhalehjoo and all other recipients of the 2021 AustStab Awards of Excellence.