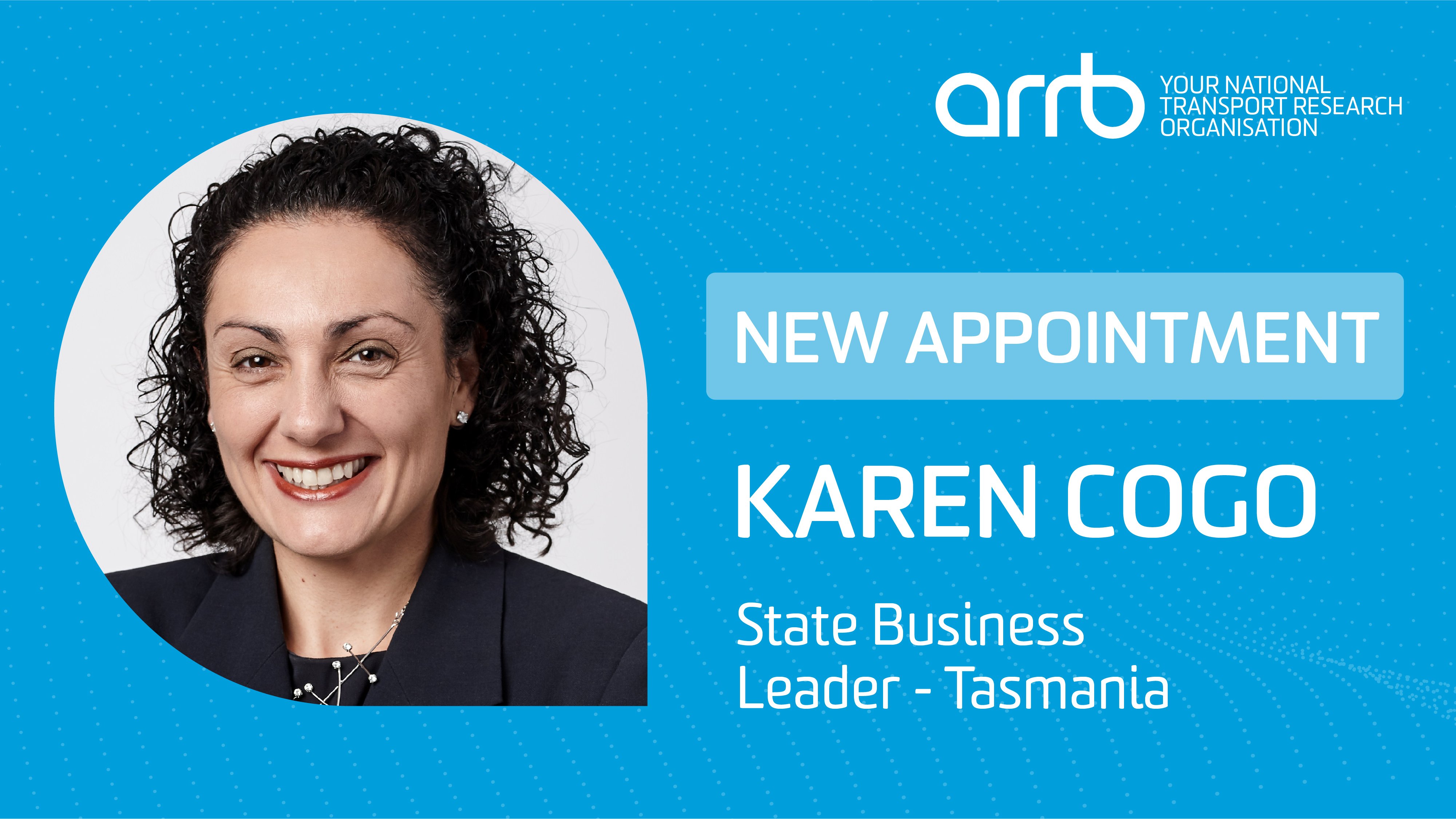 ARRB is sharing the organisation's research knowledge and extensive services with the Tasmanian market under new leadership.
Leading the way is newly appointed State Business Leader of Tasmania, Karen Cogo, who is looking forward to understanding, nurturing and harmonizing the needs of the Tasmanian market.
"It is important to understand the needs of the market in Tasmania and work collaboratively with government and industry stakeholders to share and integrate our national learnings on road infrastructure and the opportunities. ARRB has many service areas including infrastructure measurement, asset management, network safety, resilience, sustainable materials for road infrastructure and future transport mobility," Ms Cogo said.
"It has been exciting to meet with different local councils and government associations so far and I look forward to work in partnership and explore opportunities within Tasmania, whether it be through training or providing ARRB's expertise through various disciplines and departments within organisations".
ARRB Chief Research Officer Mike Shackleton says Ms Cogo's appointment will pave the way for opportunities in Tasmania and with her extensive skillset, ARRB is extremely excited by her appointment to the role.
"Karen's extensive technical background in both the public and private sector allows her to understand the challenges being experienced in our industry. With her fixation on meeting client needs, she ensures they get practical, safe, sustainable, and value-for-money outcomes and we look forward to delivering those outcomes more widely in Tasmania under her leadership," Dr Shackleton said.
If you would like to find out more about ARRB's services, click here.
To get in touch with Karen Cogo, click here.