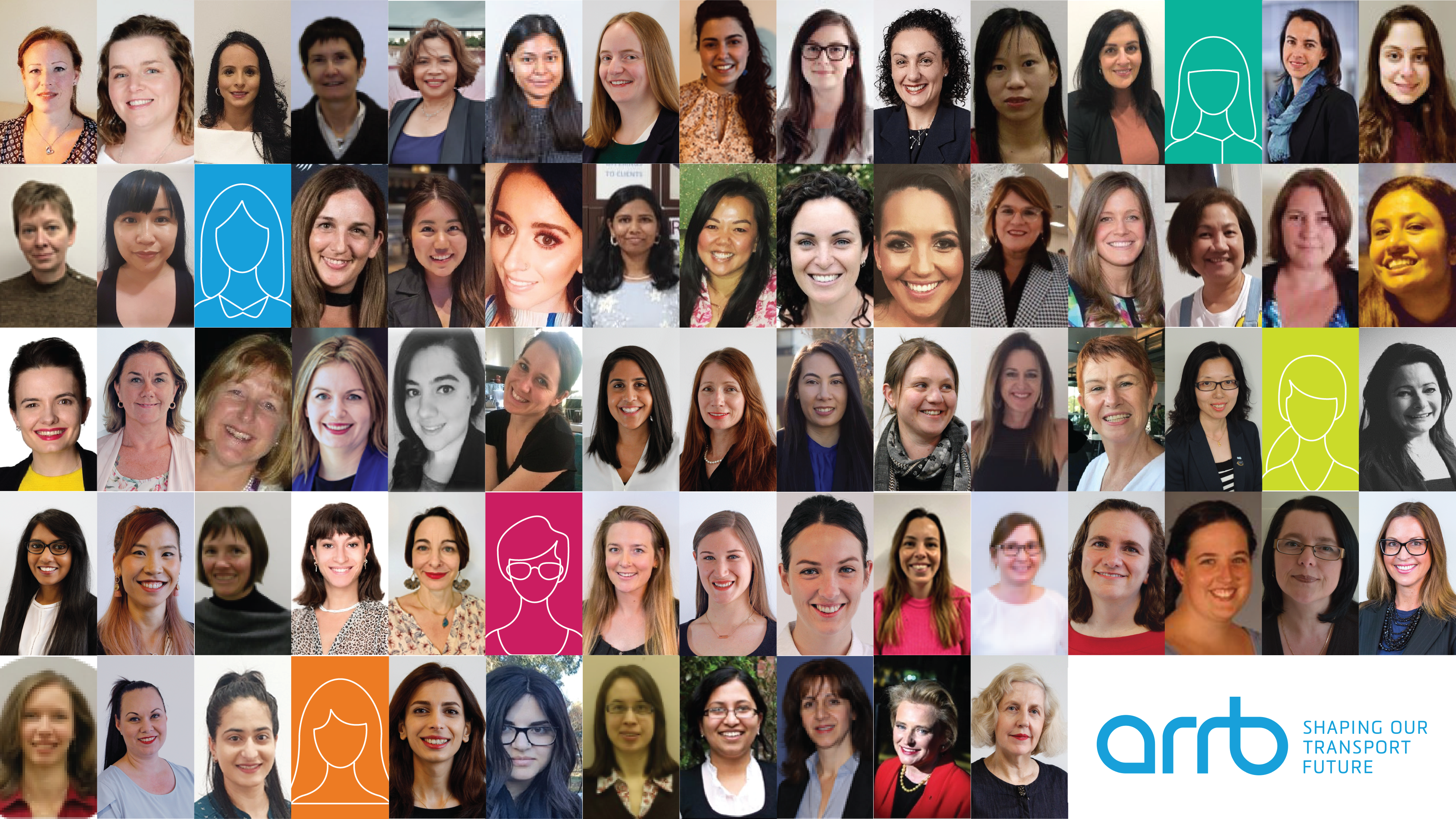 This International Women's Day, we would like to celebrate all the amazing women at ARRB that continue to transform our organisation to what it is today.
We have transformed our organisation with some very significant changes in our business that have afforded many more opportunities for women at ARRB.
We strive to be a leading business in valuing contributions from our workforce and acknowledge the additional pressures that women face working in non-traditional roles.
In an organisation with just over 200 staff in an industry which has traditionally been staffed by males, we are proud to have claim to the following statistics for our organisation:
38.71% of ARRB staff are female

39.42% of ARRB engineers are female engineers

45.31% of ARRB staff under 35 are female

40.00% of ARRB Senior Managers are female
Also, it is by no accident that the leaders of our two newest and most innovative business areas (Mobility Futures and Sustainable Materials Performance) are led by two amazing women, Renata Berglas and Clarissa Han.
As we expand our offering under the National Transport Research Organisation (NTRO) umbrella, we are pleased to announce the appointment of Rita Excell to lead the NTRO's new business in Ports and Airport, adding to our Roads (ARRB), Rail (ACRI) and Certification (ACTA) Businesses.
At ARRB, we are proud of our strong female workforce, and the representation of women within the organisation. We are thrilled to be able to continue to attract the leading minds in transport related research and create a culturally and gender diverse work environment where women can thrive and support each other.