Data Driven.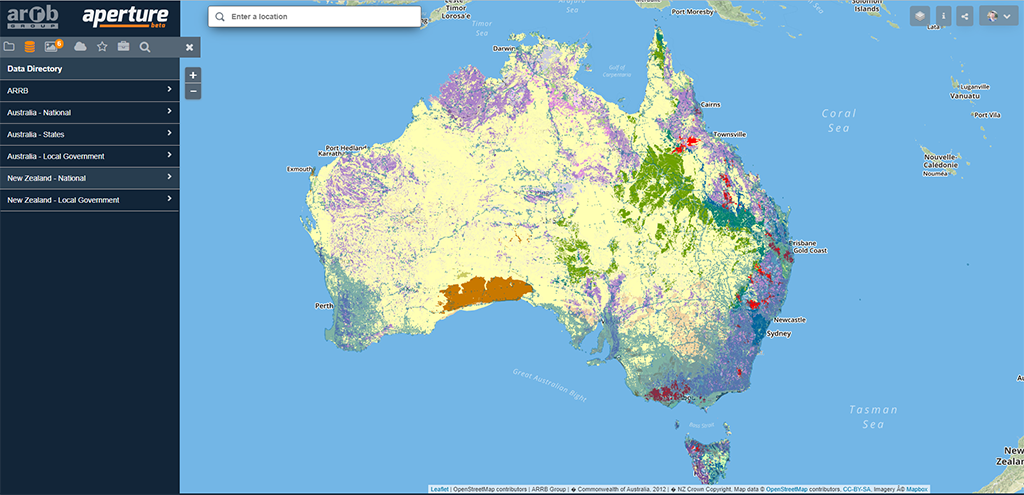 ARRB-Aperture visualisation tool showing example data layers including geological information
The Advanced Technologies Lab (ATLab) will be the primary and centralised source of road transport data and information within the Australian Road Research Board (ARRB) and used to deliver project outcomes benefiting Member agencies and the community.
Through engagement with stakeholders and industry, the ATLab was born with the purpose to create, generate, collect, share and analyse data - and provide our Members with insights and a better understanding of network and infrastructure performance.
An aim of ARRB is to enable our nation's strategic decision makers. The ATLab achieves this by co-ordinating data used and collected across the organisation including road condition, strength, roughness, lane widths, vehicle speed/counts/headway, probe data, WIM, and crash statistics. The benefits of big data can be unlocked by applying ARRB's knowledge and expertise by centralising datasets and applying algorithms, analytics and visualisations.
This enables our members to make data-driven decisions based on observable trends, concentrations and bottlenecks highlighted by these tools and supported by the data.