ARRB iSSAVe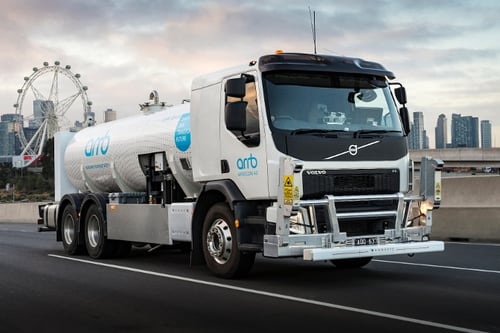 Road agencies monitor the functional and structural performance of their road networks to ensure they maintain appropriate levels of service thus allowing road users to complete their journeys safely. One of the most critical parameters is skid resistance, however, a more complete picture of a network's safeness can be achieved if additional safety related parameters, such as texture, road geometry and rut depth, are also measured.
With the safety of road users in mind, ARRB built the iSSAVe: the first machine to produce a complete picture of the safety of a road network.
Pavement Strength Testing
ARRB's pavement strength testing services are carried out using a Falling Weight Deflectometer (FWD), which is a non-destructive testing device that provides data on the bearing capacity of road and airport pavements.
Suitable for highways, local roads, railways and airport runways, FWD testing allows for more accurate and rapid measurement of pavement deflection under loads than traditional methods. The data can assist in applications such as pavement overlay design, pavement condition surveys and in the development and operation of a Pavement Management System (PMS).
A dynamic load is generated by the dropping of a mass, similar to that of a moving vehicle or aircraft wheel loads, from a pre-set height. The magnitude of the load and the pavement response are measured by a load cell and nine geophones.
The FWD is equipped with DGPS, thus providing location information up to an accuracy of 1 metre and all data collected is in accordance with International Standard ASTM D 4694-96 (2003).
Applications:
Remaining pavement life
Pavement design overlay
Airport runway maintenance
Airport PCN determination