ARRB is collaborating with state road agencies to:
Evaluate economic and environmental sustainability impacts of innovative road pavement technologies

Compare life cycle emissions and costs against traditional road technologies

Quantify sustainability outcomes aligned with government sustainability targets and value for money indicators

Make smarter procurement decisions regarding material selection, design and long-term maintenance strategies

considering pavement life cycle performance, sustainability and cost.
Our economists and sustainability experts have developed life cycle assessment tools to help inform smart procurement decision-making. Life cycle assessment can support:
improved long-term investment decision-making

emissions reductions

cost savings

improved infrastructure performance

reduced landfill

innovation in road construction and recycling industries.
ARRB's unique life cycle assessment tool assists decision-makers to filter and prioritise investment opportunities for sustainable technologies and innovative infrastructure designs. There is capability to expand the tool to include supporting road infrastructure, footpaths and bike paths and to develop life cycle outputs for a range of sustainability and economic indicators.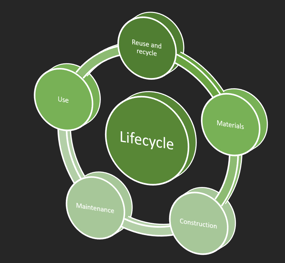 Case study
Queensland Department of Transport and Main Roads (TMR) engaged ARRB to develop a life cycle modelling of pavement materials to quantify and communicate the sustainability benefits, including the greenhouse reduction potential, of innovative pavement technologies. The model has been regarded as a powerful tool in assessing the sustainability impacts of different pavement technologies. Highlighted findings from this project are shown in the infographic below.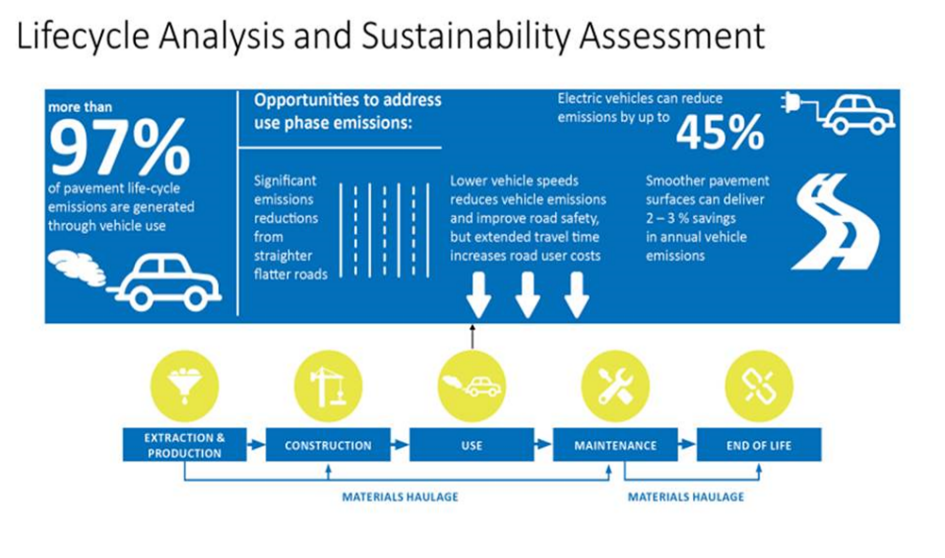 Sustainable pavements in the news
Margaret Brownjohn takes a look at life cycle assessment and promoting the uptake of innovative recycling materials in roads.