The Accelerated Loading Facility (ALF) recently completed a major multi-year study into the performance of foamed bitumen stabilisation as a road rehabilitation treatment.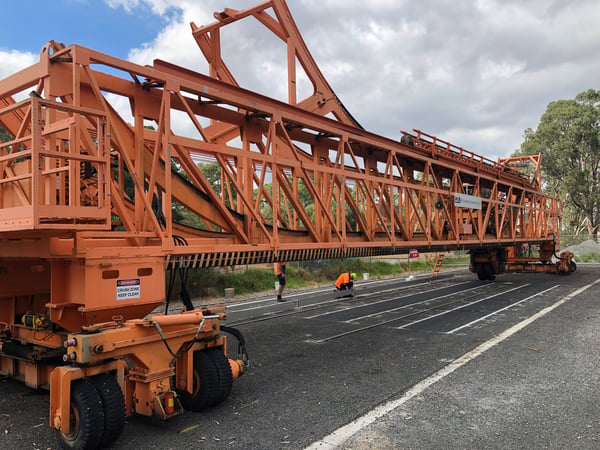 ALF allows pavements to be tested and for their performance to be evaluated in a very short time compared with test sites under normal traffic.
Specific heavy loading experiments were conducted to assess relative performance of a range of stabilised pavement structures for rutting in high temperatures and fatigue where previously cement stabilised. The experimental program was a great success with the test pavements performing far better than current design processes predicted. The learnings from this study will now be used to improve the mix design and structural design for foamed bitumen rehabilitation treatments and the ALF research outcomes will greatly increase confidence in the use of these treatments.

A new series of test pavements has recently been constructed as part of a major Austroads supported study into the relative performance of thin asphalt on gravel roads. With the test pavements constructed in February 2020 and then conditioned at high temperature to accelerate the aging of the asphalt, ALF full scale accelerated loading commenced back in June.
The test pavement performance is being closely monitored and it is anticipated that in a matter of months this first experiment will yield results. This project is aimed at addressing a gap in current pavement structural design methods involving thin asphalt surfacings.
Check out this video of ALF in action:
For more information on ALF and full-scale testing, check out our website or contact us here.