The Australian Road Research Board (ARRB) is currently doing a project for Transport for NSW (TfNSW) to study dangerous goods (DG) movements within NSW, with a particular focus on the Sydney Greater Metropolitan Area (GMA).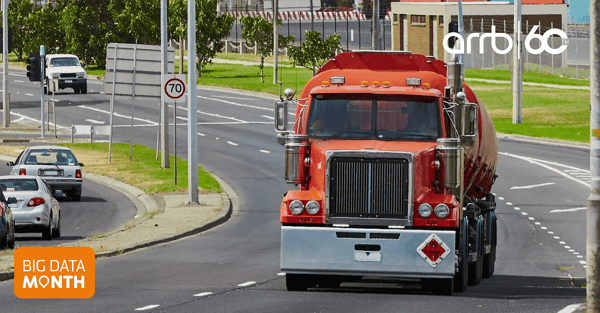 The study focused on the transportation of bulk tanked Flammable Gas, Flammable Liquid and Chemicals with the use of telematics data to identify movements.
The purpose of the study is to understand, using available telematics data, where dangerous goods are being transported and issues with that transport. ARRB has worked with freight industry associations and bulk freight operators to obtain consent for the study to utilise DG operators telematics data and movements.
As part of this project, ARRB is collaborating with Transport Certification Australia (TCA) to collect, aggregate and provide data in a visualisation of DG movements for further analysis by ARRB. ARRB is now analysing the de-identified and aggregated data to determine the road network used by the consenting DG operators.
Findings will be assumed to be representative of DG movements for the broader DG industry. The information obtained will be coupled with ARRB's other expertise to provide information on movements. The outcome of this project will be critically important to TfNSW in helping to identify and implement strategies to protect and improve DG routes and ensure appropriate access policy leads to improved, more efficient and safer DG transport.
For more information on the study, please contact:
David Green
Senior Technology Leader, Future Transport Systems, ARRB
david.green@arrb.com.au