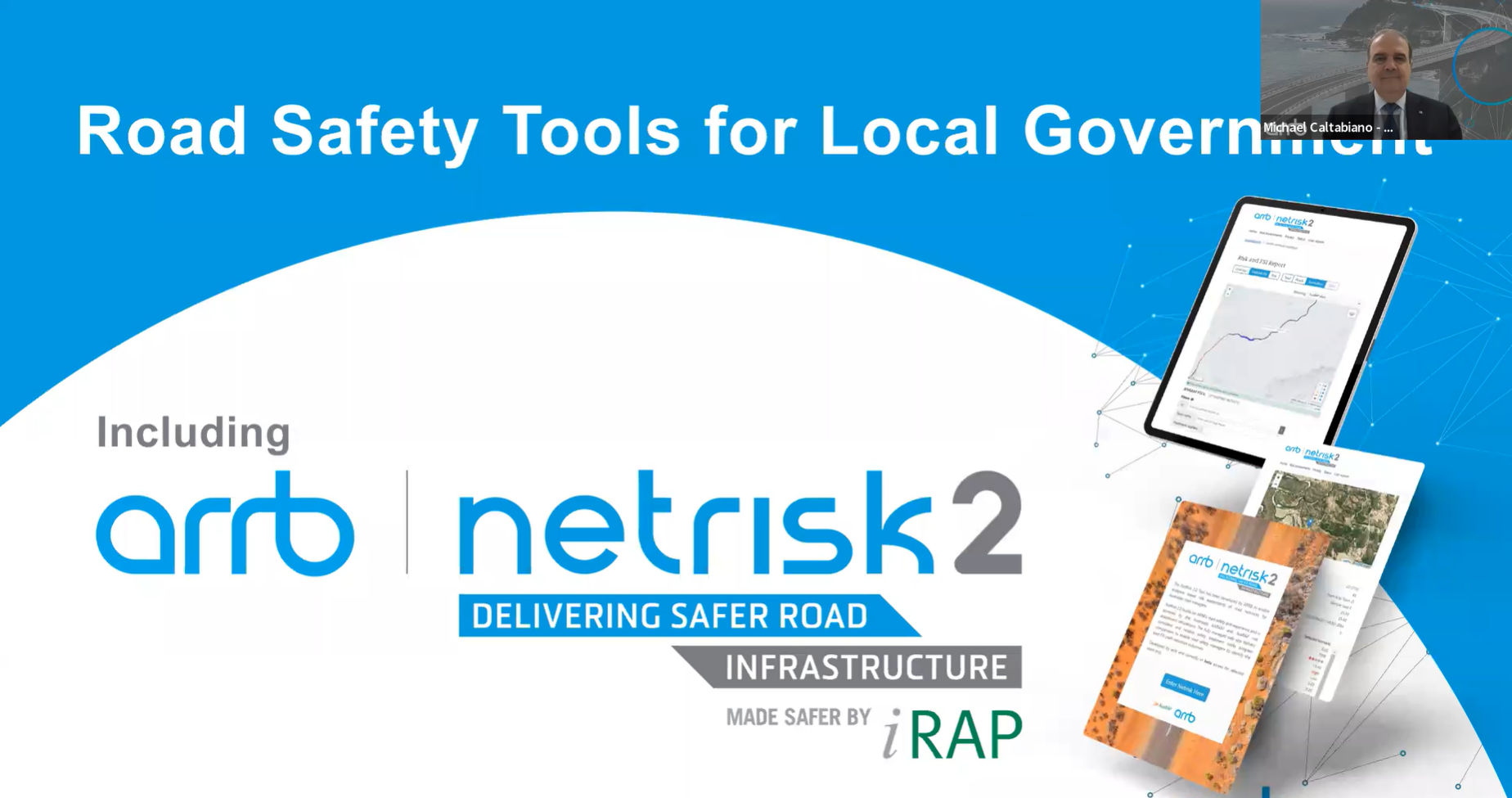 More than 150 people from local councils were in attendance at ARRB's Road Safety Tools for Local Government online webinar.
Hosts Emily McLean, Leader, Infrastructure Safety Management, and David McTiernan, National Leader of Transport Safety, were delighted to present on road safety for local government and share the tools that are available to better understand safety on their network, including ARRB's game-changing new technology NetRisk2.
"It was great to have local government staff from right across Australia interested in learning more about the road safety tools that are available to help provide safer roads for their communities, and ultimately save lives", said Ms McLean.
The webinar saw a high level of engagement including sharing of information about the steps that are already being taken to improve road safety by the local governments that were represented.
For more information on Road Safety Tools for Local Government, please contact Emily McLean at emily.mclean@arrb.com.au or David McTiernan at david.mctiernan@arrb.com.au.
To find out more about NetRisk2 or to discuss how we can help you improve road safety in your local area, contact us today.