Crash investigation is seldom discussed when talking about ways to stop the carnage on Australian roads.
During National Road Safety Week in May 2021, the Australian Road Research Board (ARRB) decided to change that.
ARRB hosted an event in support of National Road Safety Week which highlighted the importance of crash scene investigations - and put them front and centre of discussions.

The event was inaugurated by ARRB CEO, Michael Caltabiano. Michael also gave a sneak peek at the upcoming Best Practice Guides for Safer Roads and Infrastructure.

He was joined by James Pennings, Executive General Manager of Altus Traffic Management, who spoke about their involvement with The Safer Australian Roads and Highways (SARAH) Group.

David Pickett, Certification and Engineering Manager at Volvo Cars, also spoke about their post-crash investigations work and Volvo's advanced safety features.

Tia Gaffney, Transport Safety lead in Victoria, took to the stage to talk about her emotive experiences as a traffic crash investigator.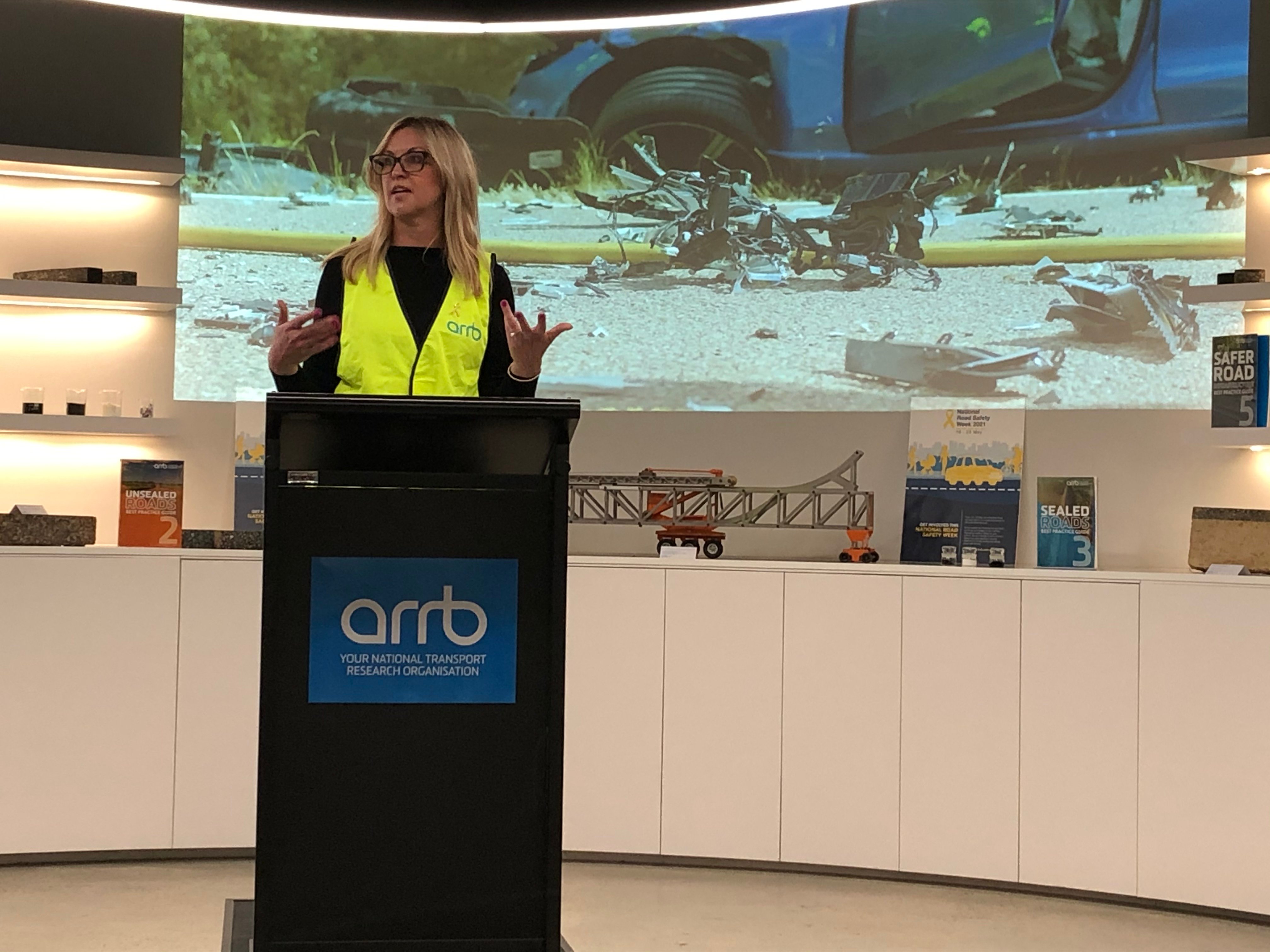 This concluded the formalities and everyone moved outside to view the mock collision staged in partnership with Altus Traffic Management. The staged crash scene illustrated the increased stopping distance for a driver exceeding the speed limit compared to the stopping distance for a driver traveling in a car with advanced safety features and complying with posted signs.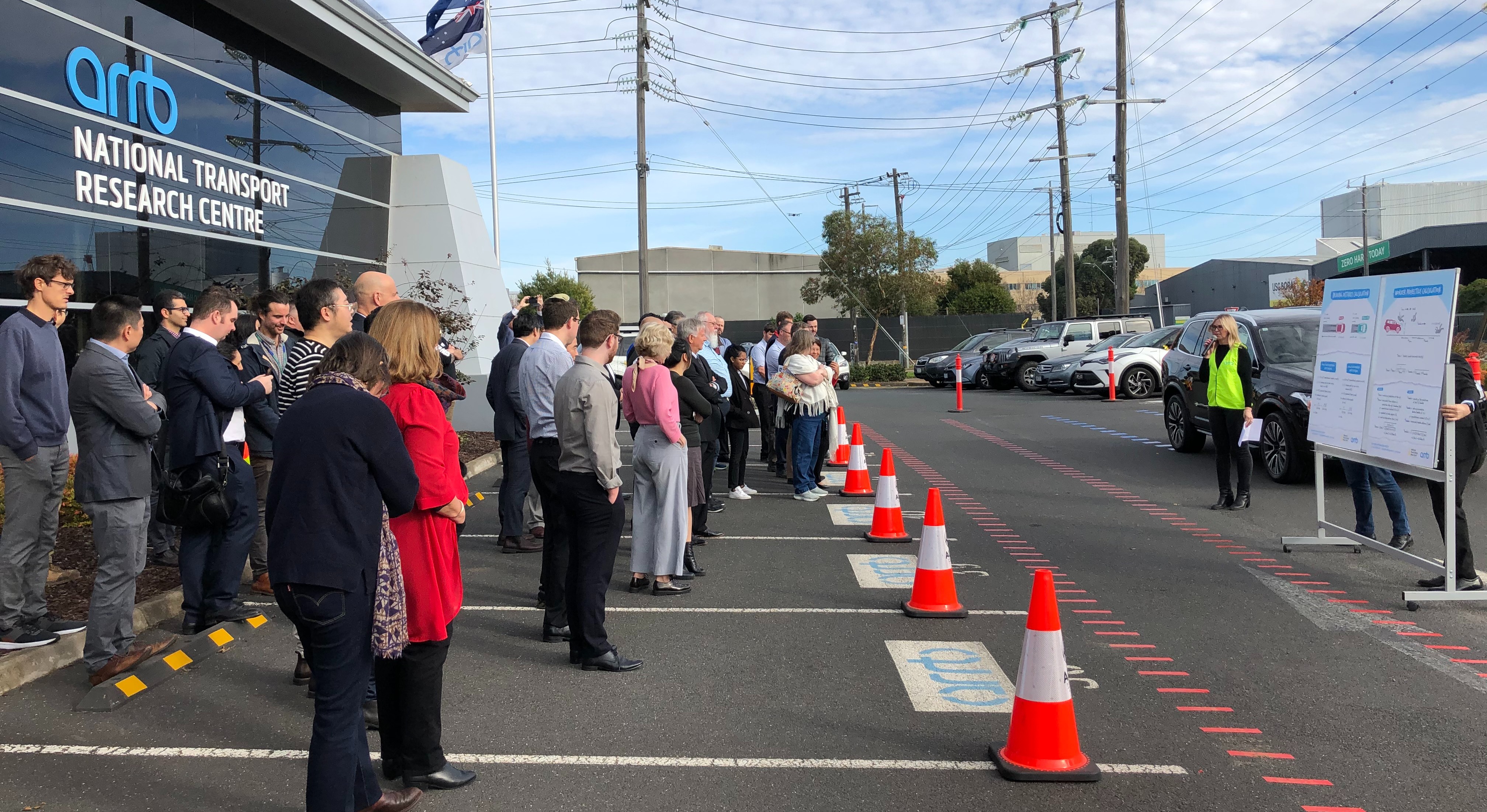 Tia led the demonstration and called out the importance of adjusting driver behaviour to suit the current road conditions and adhering to posted speed limits at roadworks sites.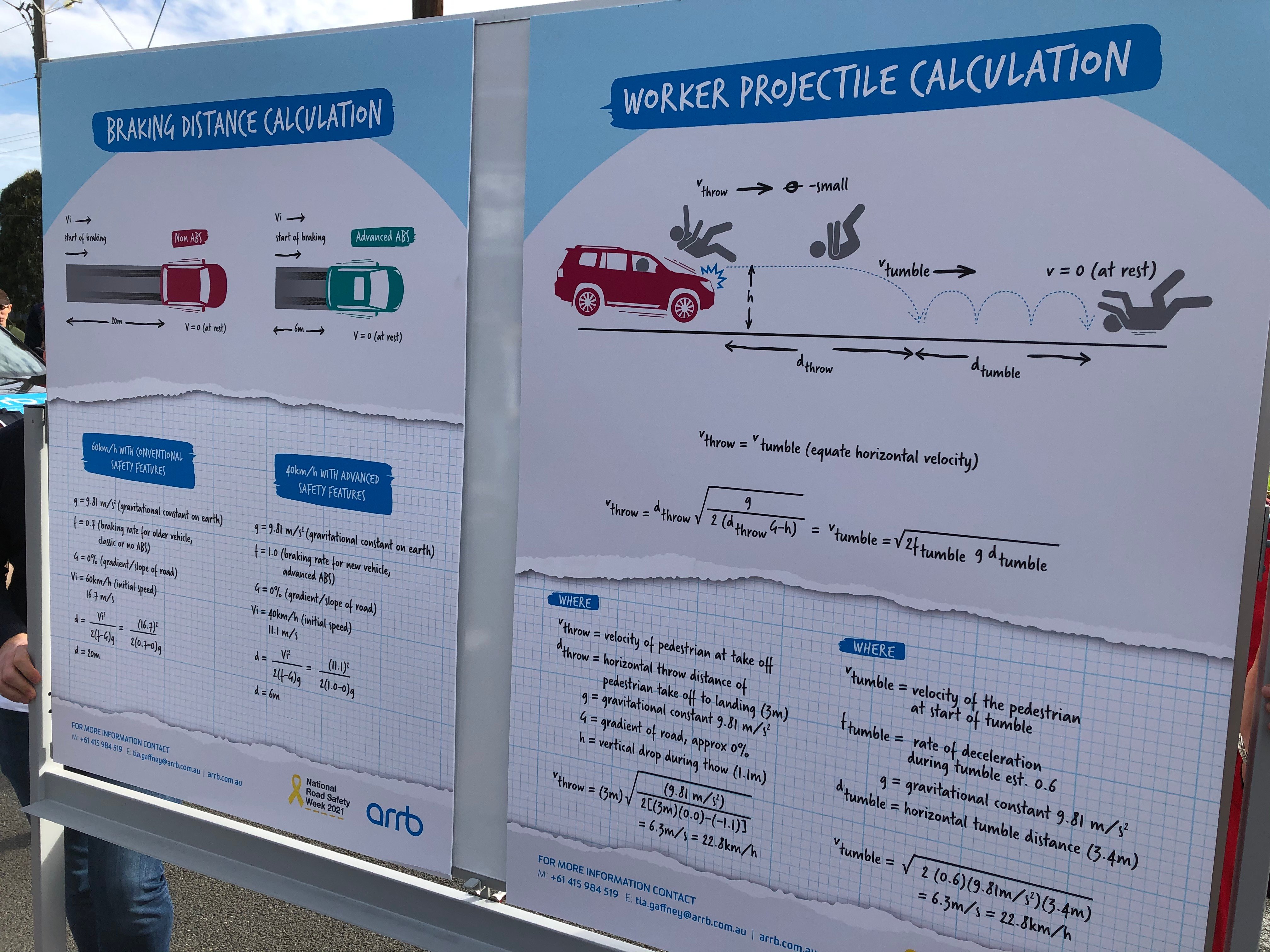 A car travelling at 40km/hr equipped with advanced safety features like Anti-lock Braking System (ABS) will need 6m to come to a complete stop.
A car travelling at 60km/hr (not adhering to posted speed limits) with conventional safety features requires a whopping 20m to stop.
The investigation of crashes forms a critical part of the scientific method.
The demonstration called attention to the value of crash reconstruction in identifying key factors which lead to a crash, the importance of buying a safe vehicle and acknowledged the importance of post-crash care.
ARRB would like to thank its event partners Altus Traffic Management and Volvo Cars for their support with this very important event.
Our Transport Safety team is ready to work with you to help find holistic transport solutions. Click here to get in touch with Tia and the rest of our safety team.