ARRB, in collaboration with the University of NSW, and University of Technology Sydney, recently delivered a Research Report on Road Reliability Measurement to the Australian Transport Assessment and Planning (ATAP) Steering Committee.
The ATAP Guidelines are widely used for planning, assessing and developing transport systems and initiatives.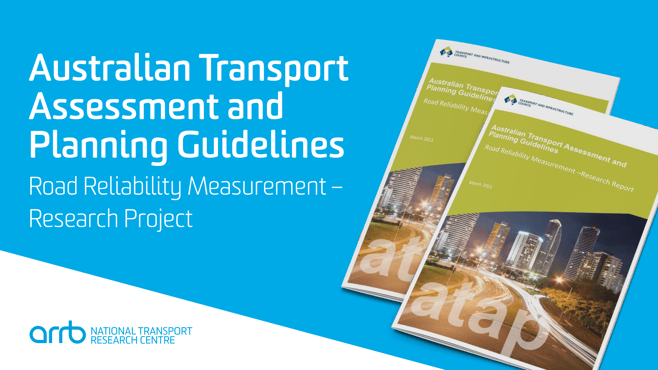 It is widely recognised that travellers increasingly take into account travel time reliability in their travel decision making. Therefore, the benefits of improved travel time reliability has become an important factor in appraisal of transport related initiatives.
Our team used a range of Australian data from observed travel times and their standard deviations to refine formula/s that could be applied to a range of road stereotypes (capacity and congestion). The study built upon the work already undertaken by Austroads, academia and internationally to ensure that investments in road transport provide maximum benefit to the community and represent value for money.
This research report has been released prior to the development of ATAP Guidance for road reliability measurement and can be found here.
The measure for reliability agreed by ATAP is the standard deviation (SD) of travel time over a given period. To estimate reliability benefits of a transport initiative, standard deviations of travel times need to be forecast for both Base and Project Cases. The difference will be multiplied by a unit value obtained from the willingness-to-pay study currently being undertaken by ATAP.
Interested parties are asked to comment on the procedures to estimate reliability at the link, route and network levels that ATAP is considering.
For more information, please contact Dr Charles Karl.