The Australian Road Research Board and the NSW Roads and Maritime Services agency (RMS) have entered into an agreement for ARRB's iSSAVe (Intelligent Safe Surface Assessment Vehicle) to be used in NSW.
The iSSAVe is set to replace RMS' ageing skid resistance machine, the SCRIM, which has been in operation since 1994.
The iSSAVe will initially be used on a trial basis as RMS operators learn how to get the best out of the new platform and modify their operating procedures to suit the new equipment. It follows a successful small scale trial in October.
"RMS intends to utilise the advanced positioning information available on the iSSAVe to build a fully automated pipeline for the data from the vehicle directly into our asset management systems," says David Svolos, Principal Manager, Road Asset Information at RMS.
"Additionally, the more accurate positioning will allow better year on year comparison and analysis of the collected skid resistance data."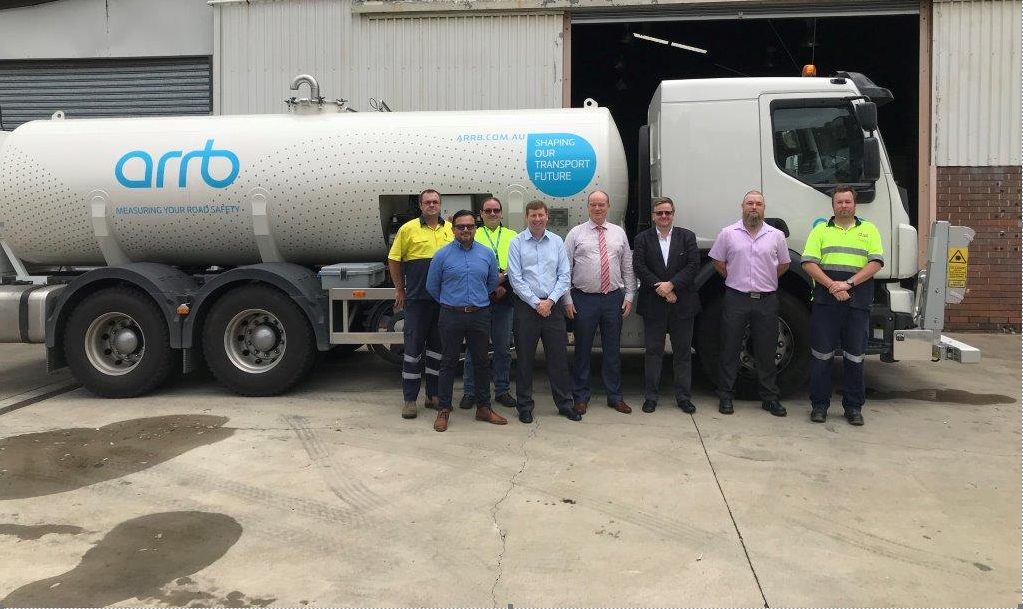 Pictured with the iSSAVE vehicle are (from left) Scott Sundgren - RMS, Jose Carrasco – RMS, Jerome Everett – RMS, David Svolos – RMS, Richard Wix – ARRB, Dr Michael Moffatt – ARRB, Clint Bradley – ARRB, Joel Bradley - ARRB
The iSSAVe offers many new and improved features over the previous generation SCRIM, which has covered nearly 2 million kilometres over its life surveying NSW's road network.
ARRB is delighted to be working with RMS in implementing the iSSAVe, says Richard Wix, ARRB's Principal Professional Leader, Strategic Enablers Group.
"We look forward to implementing this new technology with our partners at RMS. We're really happy to help Australian road agencies better manage their road networks in terms of their safety by measuring skid resistance and other safety related parameters using the iSSAVe," he says.
More information on the iSSAVe can be found on both the ARRB and ARRB Systems websites at:
https://www.arrb.com.au/news/helping-improve-road-skid-resistance
https://arrbsystems.com/solution/isave/