Webinar Information
Date:
Thursday 26 August 2021
Time:
11:00am to 12:00pm (AEST)
Cost:
FREE
ABOUT THE WEBINAR
What do Australians think about driverless vehicles? How does that compare with the rest of the world?
Join this webinar to understand what ARRB experts have found, and ADVI's access into
consumer research from international organisations.
Hear from the people who have ran some of the biggest surveys in Australia, the United States and Japan:
- The fourth iteration of ADVI's public opinion survey about automated vehicles and connected vehicles in Australia and New Zealand, and ADVI's second annual youth survey
- Waymo's survey on San Francisco for Let's Talk Autonomous Driving, led by AAA and partners
- Consumer attitudes and sentiments in Japan
MODERATOR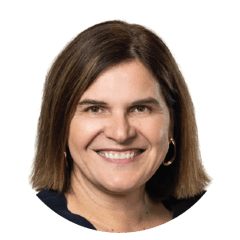 Rita Excell
Australia and New Zealand Driverless Vehicle Initiative (ADVI) Executive Director
Rita is the Executive Director of the Australia and New Zealand Driverless Vehicle Initiative (ADVI)
Centre of Excellence and is responsible for delivering ADVI's contribution to the safe and successful
introduction of driverless vehicle technologies into Australia. Her prior roles include Regional Manager
of Australian Road Research Board's South Australian office. Rita managed key strategic policy projects
for State Road Authorities and organisations that manage public and private road infrastructure. Rita is a
qualified Civil Engineer with over 20 years' experience, which has included roles in Local Government which
included being the Transport Expert on Planning Assessment Panels. She also has 13 years with the
Royal Automobile Association of South Australia where she worked on strategic transport planning, road
safety and advocacy. She is also currently the President of IPWEA Australasia, the peak association for the
professionals who deliver public works and engineering services to communities in Australia and New Zealand.
Rita is nationally and internationally recognised for her expertise in the automated vehicle sector having served
as a member of Connected and Automated Vehicle Industry Reference Groups in New Zealand, Australia,
Canada, Singapore and the US.
PANEL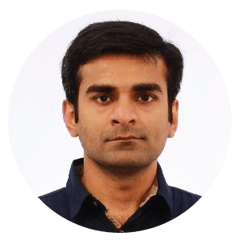 Dr Neeraj Saxena
Senior Professional Leader, Mobility Futures, ARRB

Neeraj is a Senior Professional Leader at ARRB. He holds a PhD in Transport Engineering from UNSW Sydney. His core expertise is in traveller behaviour modelling, design of choice experiments, statistics and machine learning. He has undertaken research works to determine: 1) value-of-time when driving in an autonomous vehicle, 2) driver dis-engagement owing to malfunction in autonomous vehicle. He specialises in Big Data analytics using statistical and machine learning algorithms with an emphasis on processing connected autonomous vehicle data.

At ARRB, Neeraj has been one of the leading investigators for the ADVI Public Opinion Surveys to understand public attitudes towards autonomous vehicles. He also leads multiple large-scale projects with a combined project cost exceeding $500K.

Prior to joining ARRB, Neeraj was a Research Associate at UNSW Sydney. He also instructed bachelors and masters courses in transport planning, traffic engineering and statistics at UNSW Sydney. To date, Neeraj has 11 journal publications and 13 conference proceedings in the field of Transport Engineering.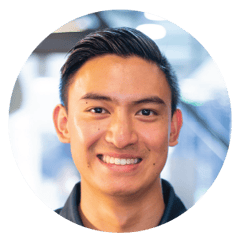 Francis Cheong
Professional Engineer – Safe Mobility Outcomes | Mobility Futures

Francis works as a Professional Engineer in the Mobility Futures group at the Australian Road
Research Board (ARRB). He also works as a technical representative and secretariat for the Australia and
New Zealand Driverless Vehicle Initiative (ADVI), where he has conducted analysis for ADVI's public
opinion survey and economic uplift survey. Francis previously worked with AEV (Applied Electric Vehicles)
Robotics, a Melbourne-based electric vehicle start-up, during his undergraduate degree. He was also part
of Monash University's Formula SAE team Monash Motorsport, within the Autonomous Systems section
working on their driverless race car. Francis was a Research Assistant in the School of Psychological
Sciences at Monash University, looking into sleep and circadian rhythms under the supervision of
Dr Andrew Phillips. Francis completed his bachelor's in electrical and computer systems engineering from
Monash University in 2019. At the same time, he also obtained a bachelor of arts, majoring in
psychology and minoring in Chinese studies.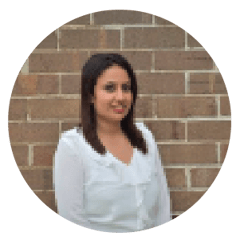 Amolika Sinha
Professional, Mobility Futures, ARRB
Amolika is a professional engineer at ARRB and an autonomous driving researcher. She is
currently pursuing a PhD at UNSW on investigating the disruptive technology of autonomous driving.
Her research interests include investigating autonomous driving systems (ADS) behaviour and safety
using various ADS datasets and examining ADS uptake and regulatory issues. She has analysed
ADVI's fourth public opinion survey. She is also a chief investigator in studies with "Waymo Open Dataset"
and "California Department of Motor Vehicles" (CA DMV) autonomous vehicle trial data.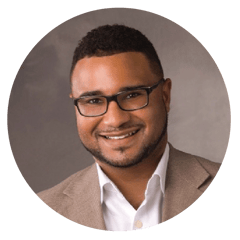 Devin Gladden
American Automobile Association (AAA) Federal Affairs Manager

Devin C. Gladden is AAA National's manager for federal affairs, where he focuses on technology and
energy issues. He covers a range of vehicle related topics — including data, cybersecurity, deployment of
electric vehicles, and safety regulations for automated vehicles. His role also includes a concentration on
short-term and long-term analysis of retail gasoline prices, where his expertise focuses on demand and
supply trends and domestic and international factors that influence the price of crude oil. He is featured
frequently in national media, including in Reuters, Fortune, Newsweek, and Marketplace.Prior to joining AAA,
Gladden served as a special advisor for the Office of Electricity and Energy Reliability (OE) at the
U.S. Department of Energy during the Obama Administration. While in that role, he served as a policy
advisor for OE's senior management team on climate change and international activities.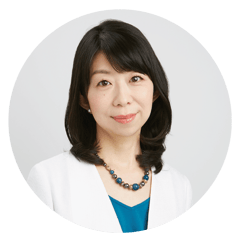 Yukiko Miyaki
General Manager & Executive Researcher of DAI-ICHI LIFE RESEARCH INSTITUTE INC.

Yukiko is General Manager & Executive Researcher of DAI-ICHI LIFE RESEARCH INSTITUTE INC.
She provides research on consumer awareness, sense of values of consumption, consumer attitude to
new technologies, sustainable society and communication. Yukiko was a expert committee
member of the Research, Development, and Demonstration Project for Social Implementation of Advanced
Automated Vehicle Systems: Research on Civil Responsibilities and Social Acceptance of Automated Vehicle,
funded by the Ministry of Economy, Trade and Industry and the Ministry of Land, Infrastructure and Transport of
Japan from 2016 to 2021. She continues an active role in promoting effective communication with public at
several Industry-government-academia collaborative projects on automated driving. Yukiko holds a BA in
Policy Management from Keio University.