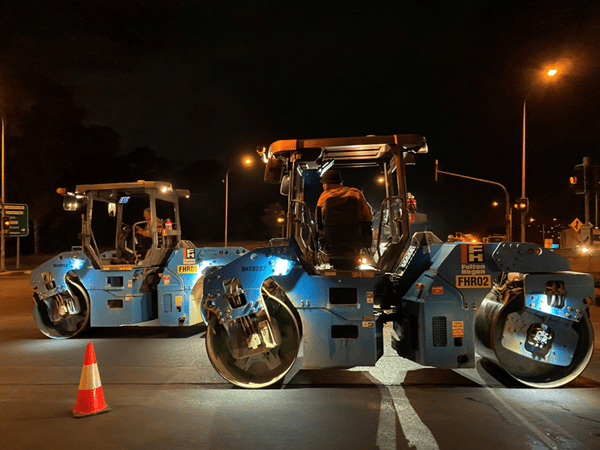 09 June 2022, 12:00PM AEST
Join us for this FREE NACOE webinar!
As compaction is critical for performance of pavement layers, Intelligent Compaction (IC) is a solution to the rapidly growing need in the road construction industry for more efficient, reliable and quicker ways of collecting compaction data, assessing the work during earthworks and pavement construction and give immediate feedback and indicative information to the roller operator, supervisors, project managers and road engineers to make informed decisions.

The P105 NACOE project commenced in the 2018–19 FY to facilitate the implementation of IC technology in Queensland. A comprehensive literature review was undertaken during the first year to evaluate the potential benefits of such technology for the Queensland Department of Transport and Main Roads and the wider road construction industry. Year two focused on the development of a pilot project-specific technical specification which was successfully trialled on the Ipswich Motorway Upgrade project. In year three, while monitoring the demonstration field trials, different levels of trainings were developed to share the knowledge and practical findings. To better illustrate the benefits of IC technology, the Benefit Cost Analysis started to cover the impact/difference of using IC.

In the current financial year, the focus of the project was to trial the use of IC technology for asphalt layers and after gaining some experience on few small projects, an asphalt rehabilitation project was chosen to be delivered as an intelligent compaction project.

This information session presents the concept and details of the intelligent compaction and will summarise the activities undertaken and experiences gained during trials in last years in Queensland.
The session includes a 55-minute presentation followed by a Q&A session. The presentation will cover the items below:
IC concept

Introduction and history

Basics and definitions

Different types, levels and components

Undertaking IC practice (data collection/data analysis)

Processes and relevant guidelines

Benefits

Challenges

IC analysis software package, Veta

Features and capabilities of the package

Case studies

Granular layers

Asphalt layers

Lessons learned
Presenter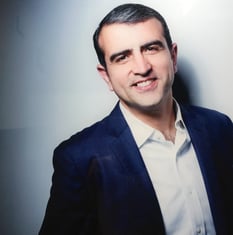 Sam Afkar - Principal Professional Leader, Safer Smarter Infrastructure, ARRB
Sam Afkar is a pavement engineer specialised in pavement and road asset management who commenced employment with ARRB in 2021. Sam is a principal engineer in the Safer Smarter Infrastructure team delivering innovative solutions, R&D projects, trials and practical solutions for industry issues to provide better value for money, more quality outcomes and more efficient solutions to the road pavement industry. Prior to joining ARRB, Sam was heavily involved in modelling, forecasting and asset planning for road assets. He also has project management experience in both design and operations leading trials, system implementations and road construction projects.
Participants please note – this session will commence during Australian Eastern Standard Time (AEST). There may be time zone differences that apply. It is recommended that you connect to the webinar 15 minutes prior to allow sufficient time for potential connection delays. It is also important that you check the system requirements for the webinar in advance of the session. After registering, you will receive a confirmation email containing information about joining the webinar.