Peter Duncan AM


Board Chairman
Peter Duncan AM is an experienced non-executive board director and has an advisory business dealing in management, leadership, strategic advice and infrastructure delivery. He is the chair and non-executive director of the Infrasol group and a director of the Westpac Rescue Helicopter Service.
In August 2017 Peter was appointed as a Commissioner on the NSW Independent Planning Commission. He has also been a member of the Advisory Board of the Office of Projects Victoria since 2016 and has been a member of a number of national and state government ministerial advisory committees since 2004.
Prior to moving from his 40-year public service career in 2016, he was Chief Executive of Roads and Maritime Services in NSW and for over 20 years was chief executive or senior executive in a broad range of agencies including Services, Technology and Administration, Forestry, Olympic Coordination and Premier and Cabinet.
Neil Scales OBE

Board Member
Neil Scales OBE is currently the Director-General for the Department of Transport and Main Roads, Queensland. He was previously the Chief Executive and Director-General of Merseytravel, the transport authority for Merseyside in the north of England. Mr Scales has held executive roles with transport and engineering companies and has consultancy experience with several agencies, including the World Bank and the European Commission. Mr Scales is the current Chairman of Austroads.
Kevin Reid

Board Member
Kevin Reid is currently the National Manager Network Outcomes at the New Zealand Transport Agency (NZTA). He has over 25 years of experience in the planning, design, construction, maintenance and operation of highway networks in New Zealand, the United Kingdom and the Caribbean.
Stephen Troughton

Board Member
Stephen Troughton is currently the Deputy Secretary, Infrastructure and Services for Transport for NSW. Stephen has experience managing businesses in Australia, the United Kingdom (UK) and the Middle East with extensive technical expertise in major infrastructure and property. He is a Fellow of Engineers Australia and a Graduate of the Australian Institute of Company Directors (AICD).
Peter Woronzow

Board Member
Peter Woronzow is currently the General Manager, Main Roads Western Australia. He has over 35 years in the transport industry. Peter has worked within Main Roads for 36 years, most notably as Executive Director Financial and Commercial Services. His extensive experience in accounts, procurement and management provides strong, strategic leadership in managing financial, corporate and commercial solutions. He is a member of CPA Australia.
Louise McCormick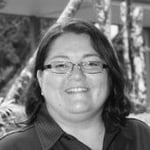 Board Member
Louise is an Executive Engineer, Chartered Fellow and Senior Civil / Structural Engineer with 20 years' experience in the public and private sectors. Louise is the General Manager for Transport and Civil Services Division within the Department of Infrastructure, Planning and Logistics NT as part of the Machinery Change of Government in the Northern Territory.
Dr Vicki-Anne Gardiner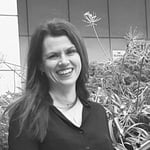 Board Member
Dr Vicki-Anne Gardiner has managerial and board leadership experience across all industry sectors, including academia, government, private industry and not-for-profit.

She has influenced government policy in areas including innovation, energy, infrastructure planning, diversity and workforce development, having being a public commentator and through submissions to government policy and legislation reviews.
Nick Marinelli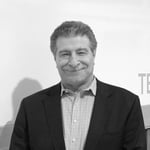 Board Member
Nick brings extensive leadership experience and industry knowledge as the current Group Executive Manager, Strategic Projects, at Fulton Hogan Australia. From June 2017 to June 2019, Nick, as CEO Fulton Hogan Australia, he led the company's combined Australian businesses of Construction, Infrastructure Services and Utilities. Nick has over 35 years' industry experience including senior executive positions, both locally and overseas. He is committed to building long-term collaborative partnerships.
Ian Webb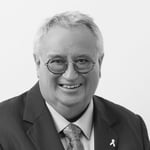 Board Member
Ian Webb served as Chief Executive of Roads Australia, the national peak body for Australia's road industry from 2003 to 2018 and has an extensive knowledge of the stakeholders and policy issues facing the industry. During this period he was also seconded to Geneva as Director-General of the International Road Federation. His career includes 17 years as a career diplomat and 30 years at Chief Executive level in both the public and private sectors in NSW and Victoria.