Peter Woronzow


Board Chairman
Appointed as the Acting Director General for the Transport Portfolio in March 2020, Peter is responsible for setting the strategic direction of transport for the State, shaping the development of all major integrated transport plans and leading the implementation of some of WA's most transformational capital projects. Peter was appointed as the Managing Director Main Roads in 2018 but had been undertaking the role since 2016. Peter is a member of CPA Australia, Chairman of the Australian Road Research Board, and is a Director on the Board of Austroads Ltd.
Neil Scales OBE

Board Member
Neil Scales OBE is currently the Director-General for the Department of Transport and Main Roads, Queensland. He was previously the Chief Executive and Director-General of Merseytravel, the transport authority for Merseyside in the north of England. Mr Scales has held executive roles with transport and engineering companies and has consultancy experience with several agencies, including the World Bank and the European Commission. Mr Scales is the current Chairman of Austroads.
Kevin Reid

Board Member
Kevin Reid is currently the National Manager Network Outcomes at the New Zealand Transport Agency (NZTA). He has over 25 years of experience in the planning, design, construction, maintenance and operation of highway networks in New Zealand, the United Kingdom and the Caribbean.
Stephen Troughton

Board Member
Stephen has experience managing businesses in Australia, the United Kingdom (UK) and the Middle East with extensive technical expertise in major infrastructure and property. He is a Fellow of Engineers Australia and a Graduate of the Australian Institute of Company Directors (AICD), and has previously been Deputy Secretary, Infrastructure and Services, for Transport for NSW.
Louise McCormick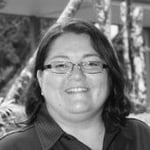 Board Member
Louise is an Executive Engineer, Chartered Fellow and Senior Civil / Structural Engineer with 20 years' experience in the public and private sectors. Louise is the General Manager for Transport and Civil Services Division within the Department of Infrastructure, Planning and Logistics NT as part of the Machinery Change of Government in the Northern Territory.
Dr Vicki-Anne Gardiner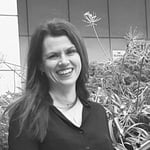 Board Member
Dr Vicki-Anne Gardiner has managerial and board leadership experience across all industry sectors, including academia, government, private industry and not-for-profit.

She has influenced government policy in areas including innovation, energy, infrastructure planning, diversity and workforce development, having being a public commentator and through submissions to government policy and legislation reviews.
Nick Marinelli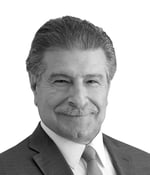 Board Member
From June 2017 to June 2019, Nick, as CEO Fulton Hogan Australia, led the company's combined Australian businesses of Construction, Infrastructure Services and Utilities. Nick has over 35 years' industry experience including senior executive positions, both locally and overseas, in the infrastructure and construction materials sectors. He is committed to building long-term collaborative partnerships and is passionate about future transport and mobility solutions.
Ian Webb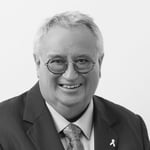 Board Member
Ian Webb served as Chief Executive of Roads Australia, the national peak body for Australia's road industry from 2003 to 2018 and has an extensive knowledge of the stakeholders and policy issues facing the industry. During this period he was also seconded to Geneva as Director-General of the International Road Federation. His career includes 17 years as a career diplomat and 30 years at Chief Executive level in both the public and private sectors in NSW and Victoria.
Collette Burke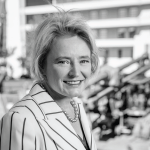 Board Member
Collette has spent more than 25 years in the design and construction sector with major contractors in road and rail, as well as being a co-founder of two engineering consultancy firms - Exner Group and Karsta Middle East, she is also Victoria's first Chief Engineer. Collette is also an internationally acknowledged researcher and authority on risk management and the delivery of value for money in major infrastructure projects.
Through her experience, Collette is passionate about technology and Future Cities to see how we can make long term use and decision making around our assets.
Collette also joined the VicTrack's board in July 2015 and remains a board member, and is involved with Bushfire Recovery Victoria.
Pamela Henderson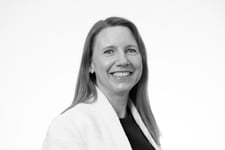 Board Member
Pamela is the Executive Director of Technical Services at Transport for NSW, which provides specialised technical capability and services for the delivery, operations and management of the Transport network across all modes, and focuses on innovation and driving best practice in engineering.
Pamela has 25 years of experience working in the energy industry. She began her career as a cadet engineer in the power industry, while completing her Bachelor of Electrical Engineering (Honours). Pamela also has an Advanced Diploma of Management, is a Graduate of the Australian Institute of Company Directors (GAICD) and a graduate of the Australian Major Projects Leadership Academy (AMPLA).
In her time in the energy industry, Pamela led a range of projects and teams, including planning of the electricity network, reliability and technical stewardship and delivery of the federally funded Smart Grid Smart City program. In roles including Chief Engineer and General Manager Customer and Corporate Services, she led the delivery of a number of next generation IT and OT systems and introduced genuine customer engagement for internal and regulatory decisions.
While looking for a new challenge, Pamela was inspired by the revitalised planning and investment in transport infrastructure within NSW and joined TfNSW in 2018 as Director, Southern and Western Project Office. In this role she led the development and delivery of road projects, including a range of projects from large and complex bypasses, to bridge strengthening and overtaking lanes, delivering important outcomes for regional NSW.
Since leading the Technical Services branch, Pamela's achievements have included setting up the branch to be truly multimodal for the development and delivery of infrastructure and places. The branch continues to deliver high-quality services to clients on new major infrastructure projects, while providing essential support to keep networks open during conditions such as bushfires, flooding and border restrictions. The branch leads innovation in projects, for example in the technologies and facilities included in the new Rooty Hill commuter car park. Technical Services is also focused on continuous improvement and planning for the future through digital engineering and the extensive Entry Level Talent program.
Pamela is motivated by learning and growing from experiences and seeing her teams and people grow, achieve and exceed expectations. She spends her spare time cooking, gardening, bushwalking and generally keeping fit, along with travelling and adventures with her family.