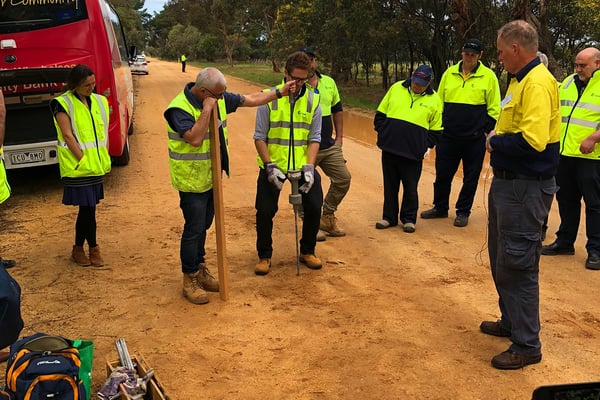 ARRB is pleased to offer a two-day training workshop on the latest practices in the management of unsealed roads including practical aspects during field testing and site inspections.
The workshop will encourage group participation, including sharing experiences, field laboratory and site testing and inspection of various unsealed road sites. Attendance at the popular workshops will be invaluable to learn and share knowledge and experience with other participants.
PURPOSE
Asset management activities, identifying network pinch points, intervention levels for unsealed roads, when to seal?
Appropriate material selection, adapting local materials and pavement design for unsealed roads
Road design for improved road safety, better drainage, and reduced maintenance costs
Maintenance practice, including causes and cures, unsealed shoulder on sealed roads
Environmental considerations including dust, water (sedimentation & erosion), protection (flora & fauna).
WHO SHOULD ATTEND
The workshop is primarily aimed at, but not limited to:
Federal, State and Local government (Road managers, engineers and field crew).
Resource Groups (Forestry, Mining, Gas, managers, engineers and field crew).
Consultants (Engineers and supervisors)
Contractors (Contract managers, road engineers, supervisors and field crew).
Government officers (Elected officials, CEOs and other senior management).
UPCOMING WORKSHOPS
We are now taking expressions of interest for our 2020 workshops.