Managed by the Australian Road Research Board (ARRB), the National Interest Services (NIS) program funds the provision of land transport information services in the national interest of Australia, with overseas links.
The program, funded by State and Territory Road Agencies and the Federal Department of Infrastructure, Transport, Regional Development and Communications, works with, and through, road agency libraries to deliver national land transport outcomes which would not be possible on an individual basis.

International links are fostered and maintained through membership of the International Transport Research Documentation (ITRD) committee, under the auspices of the OECD. The mission of ITRD is to pool the research literature of participating countries into TRID, a cooperative, integrated database managed by the US Transportation Research Board (TRB).

ITRD members represent the leading transport research agencies from around the world, and have a commitment to share their country's research experience.
After the USA, Australia and ARRB are the single largest contributor of English language records. Ninety-eight percent of these records were for material published in the current year, a strong indicator of timeliness and currency. This input compares favourably with Germany, the biggest European contributor, sponsored by two research agencies in BAST and FGSV which largely supply German language records.
Number of TRID records entered by ITRD member 2020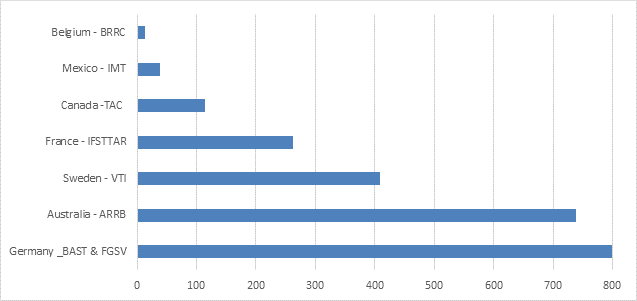 Find out more about the National Interest Services and how they can help you here