ARRB's Dr Clarissa Han and Dr Charles Karl have presented, organised and chaired sessions at the world's leading congress for transport technology.
On behalf of ARRB, Clarissa and Charles participated in the 26th ITS World Congress in Singapore in October 2019.
The ITS World Congress is considered the world's leading summit for transport technology, featuring around 10,000 participants.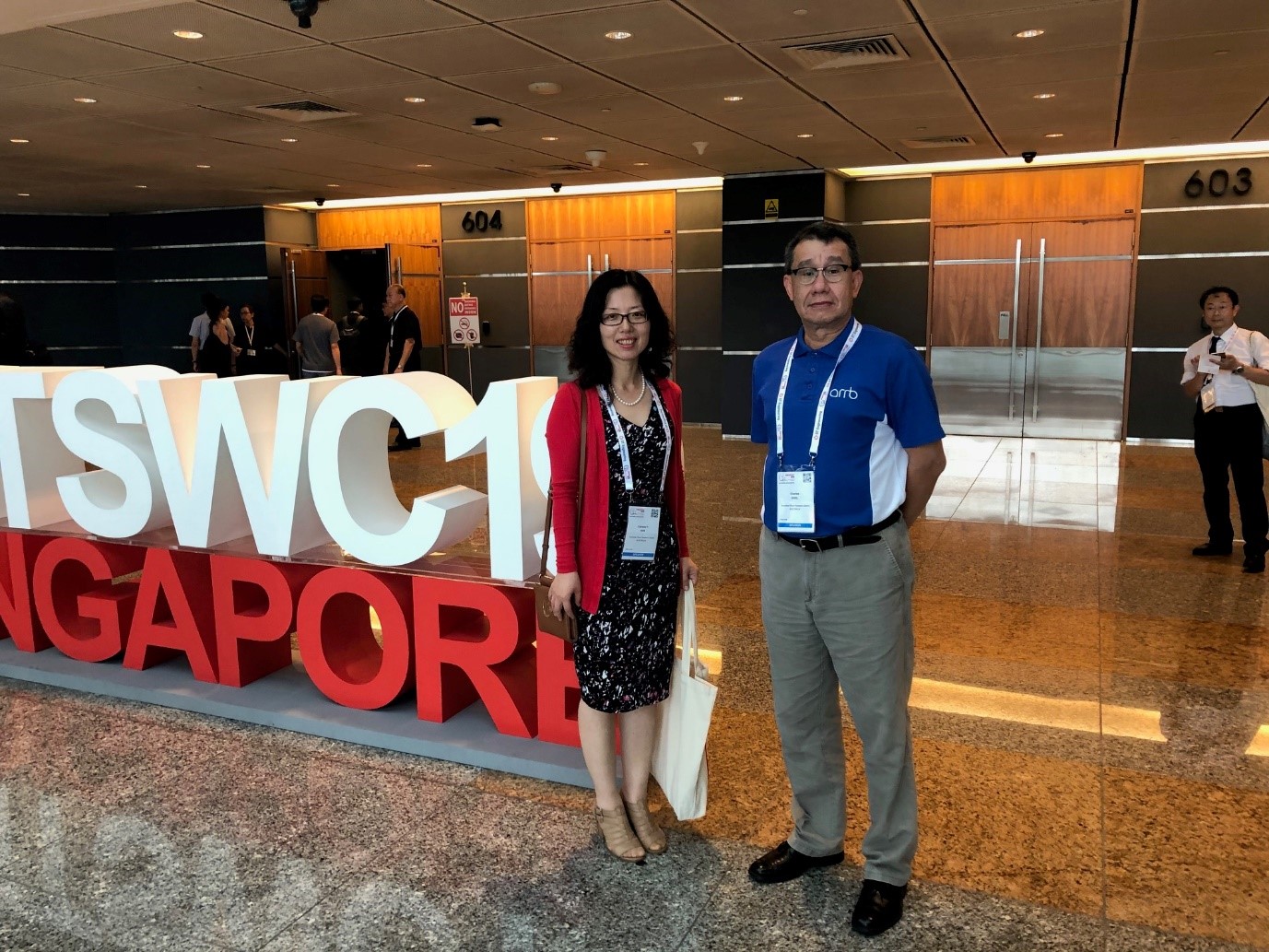 Between Charles and Clarissa, they organised and chaired two Special Interest Sessions – one on sustainable ITS asset management strategies meeting technology challenges, and another on implementation programs of connected automated shuttles as urban public & shared mobility.
The first was a highlight, consisting of six passionate ITS asset managers and researchers from Australia, New Zealand, America, Canada and Singapore.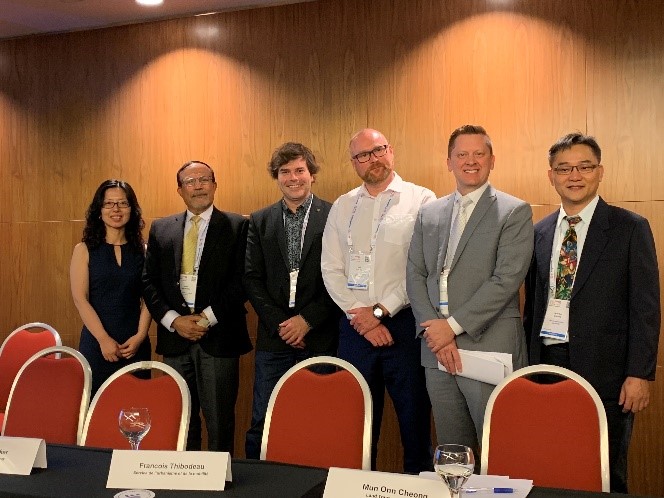 The recently published ITS asset data standard by Clarissa and ARRB asset strategy of transforming for connected and autonomous future were highly recognised by the panellists and audiences.
Other than the Special Interest Sessions, they also presented four papers/presentations during the conference week:
AP-TP2159 Determining End of Utility Dates for Existing ITS on Australian Road Network
AP-SIS1009 ITS asset transformation for the connected and autonomous future
AP-TP1910 Operations of Automated Heavy Vehicles in Australia and New Zealand
AP-TP1907 Safety Management Plans for Automated Vehicle Trials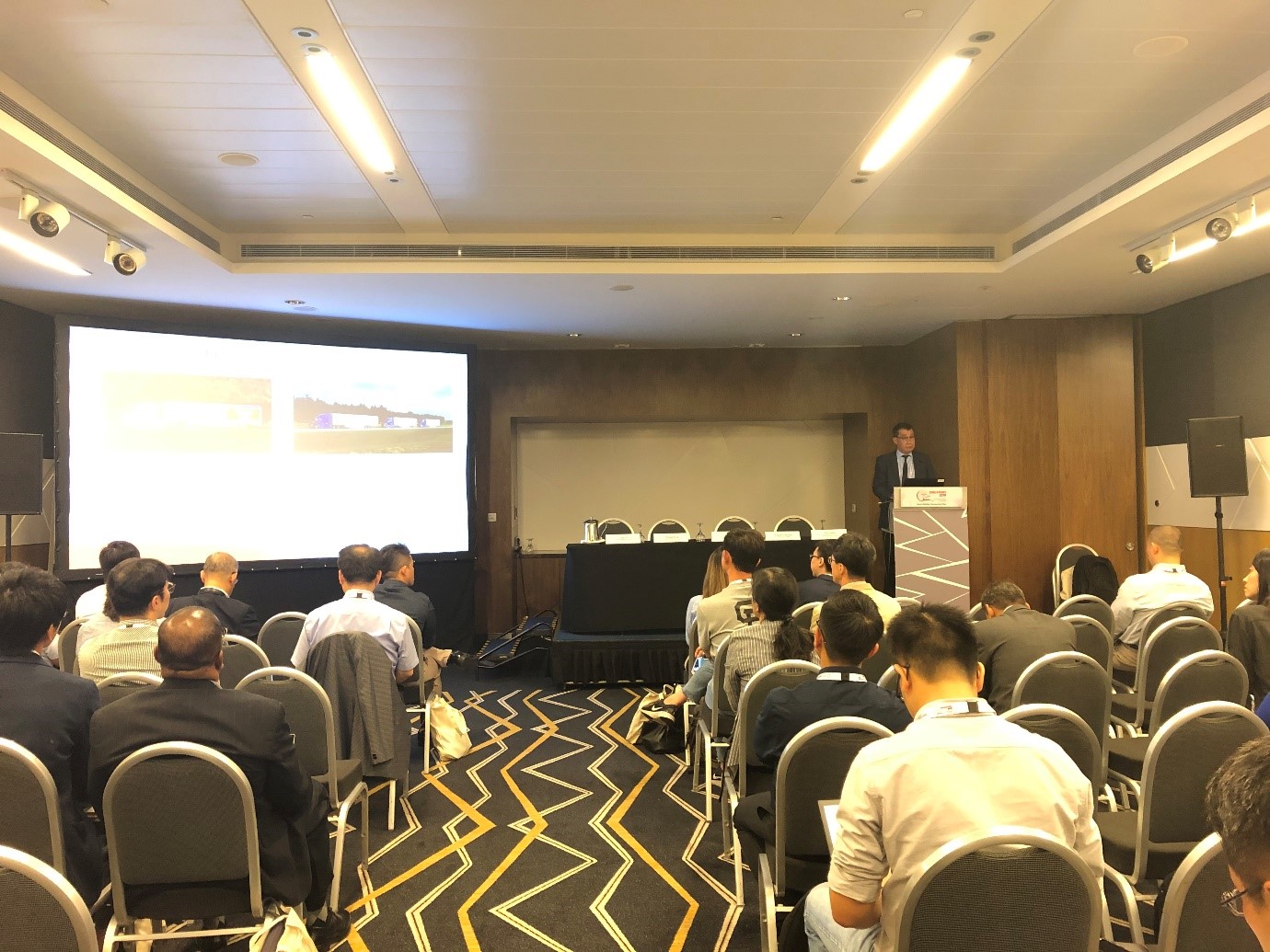 Charles and Clarissa also attended two associated workshops on connected and automated vehicles (CAV):
The 23rd Annual Meeting of International Taskforce on Vehicle-Highway Automation (ITFVHA)
The future mobility International Working Group 3.0 organised by the Michigan Economic Development Corporation, Zenzic and the UK Centre for Connected and Autonomous Vehicles
The two workshops are invitation-only events that bring together global leaders from industry, government and academia to collaborate on policy, regulations and standards for the development, testing and deployment of intelligent vehicle and transportation technologies. The top prioritised focus areas this year for CAV deployments are safety standard harmonisation and cyber security.
They visited some exciting demos during the conference week including the LTA-NJU-VOLVO BG Automatic Electric blue bus, the ST engineering shuttles and other AV trials.
They also caught up with many old and new collaborators from LTA Singapore, ERTICO Industry and Innovation Division, US DOT, RIOH, China MOT, Suzhou DOT in different conference sessions and at the Conference Exhibition Hall.
Under the theme of 'Smart Mobility, Empowering Cities', another highlight stream in this year's ITS WC is the Sustainable Smart Cities, where participants discussed, debated and shared their experience and views on future intelligent mobility solutions for a sustainable smart city. A variety of sessions focused on the development and assessment of inclusive, integrated, multi-modal options and preferred mode choices.