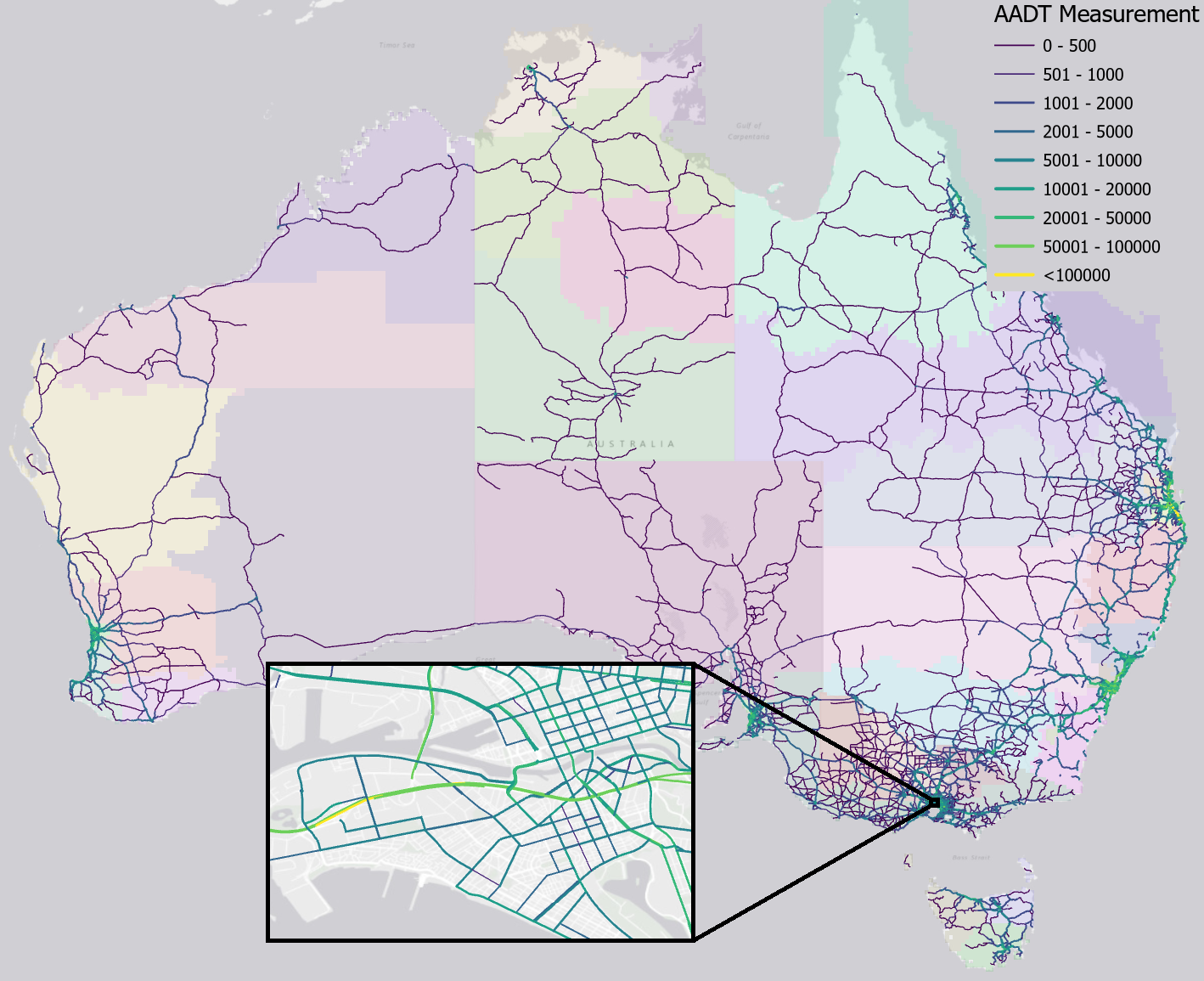 The National Transport Research Organisation (NTRO) announces a new dataset that will help drive the National Office of Road Safety's long-term goal of zero road deaths and serious injuries by 2050.
The NTRO is building an annual average daily traffic (AADT) database (pictured) that provides the first national view of traffic volume across Australia. They have also already built a national crash database that provides a harmonised view of road crashes across Australia.
To deliver Vision Zero, road safety investment decisions must be made with a national perspective, until now this has always been a hindrance to improving road safety. The national crash database solves this long-standing problem for Australian road managers with harmonised crash data across all states and territories. The national crash and traffic volume database will help to understand where improvements need to be made to deliver maximum return on investment.
The national crash database will generate reports at different geographies (local, state and national) and different temporal periods, to understand fatality and serious injury (FSI) trends and where Australia's largest road risks are.
The spatial dataset can also be cross referenced to road surveys and other existing NTRO datasets to identify road characteristics which could be making our roads unsafe.
With the project currently under way, the database aims to allow a national level of usable data analysis of crash data which will contain key metrics to help achieve safer roads with fewer fatal and serious injury crashes.
Viewable via dashboard and web map application, the dataset is integrated with other road safety tools including NTRO's latest in road safety technology NetRisk2.
To find out more information about NTRO's national crash dataset, contact Ellen Forbes.