Victoria's Roads and Roads Safety Minister Ben Carroll got to know his Department's newest addition when he visited ARRB headquarters in Port Melbourne.
Victoria's Department of Transport is now using ARRB's Intelligent Pavement Assessment Vehicle – or iPAVe – to measure and help manage its road network.
Minister Carroll visited ARRB's Port Melbourne headquarters with a team from the Department of Transport, including Head of Transport Services Nick Foa, and the local Upper House member of Parliament and Victorian Government Legislative Council Whip, Nina Taylor MP.
ARRB Chief Executive Officer Michael Caltabiano took the group on a tour of our facility, including a deep dive into our transport research laboratories and a look inside the inner workings of the iPAVe.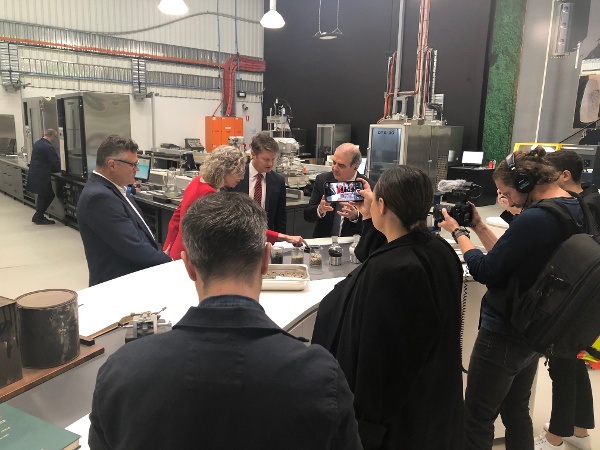 The iPAVe has the latest in data collection technology to help determine which roads most urgently need upgrades and repairs, saving time and money. It collects data in a single pass at normal traffic speed - making the process of monitoring, measuring and managing road networks better for all concerned.
Importantly, it also allows to see exactly the condition of what's under the road surface, allowing proper maintenance decisions to be made and prioritised.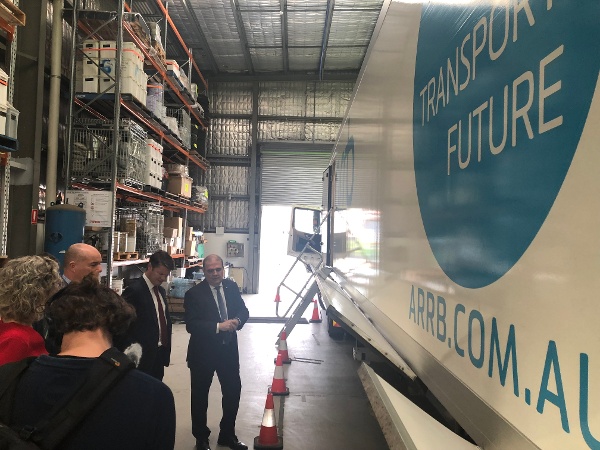 "To think you can have a vehicle travelling literally at 80km/h, making the assessment of the road surface, and more than that though, what's under the surface - looking at the structural impact of the road, is fantastic technology for Victoria," Minister Carroll said.
The Department of Transport will use ARRB's iPAVe across the roads it controls in Victoria.
"The iPAVe vehicle is capable of doing the entire Victorian (road) network within one year," Mr Foa said.
"That means better information, received far more quickly."
The iPAVe is the flagship of a large fleet of ARRB survey vehicles, which allow roads in all jurisdictions, at all levels, to be measured and managed.
"We can do the right treatment in the right place at the right time, preserving taxpayers' dollars, and keeping our roads safe and efficient," Mr Caltabiano said.
ARRB is also working with the Victorian Government on a variety of sustainability-based projects as part of the State's Recycled First commitment.
Find out more about the iPAVe here and ARRB's fleet of survey vehicles here.
Highlights video of Victorian Roads and Road Safety Minister Ben Carroll's visit to ARRB
Regional news channel WIN News reports on the iPAVe's use on the Victorian road network